Wednesday 02 December 2009, PM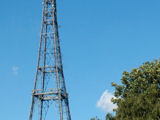 Digital TV - News - Freeview HD begins UK transmissions - Digital Spy
Freeview has commenced technical transmission of high definition broadcasts towards a full commercial launch in spring 2010. Both HD channels were incorporated into the Freeview EPG with all existing standard definition offerings. Freeview will also now introduce its branding onto the EPG to remind viewers what they are watching, even when using third-party services, such as IP Vision. - digitalspy.co.uk
www.digitalspy.co.uk
Media: 2 Dec 09 - Victoria Derbyshire in Zimbabwe; Jeremy Hunt on BBC Pay; Tiger Woods's reputation.
downloads.bbc.co.uk
Web giants unite against Digital Britain copyright plan
Others have suggested that the clause could be used to tweak laws so that search engines could not publish summaries of news stories in their results. Bis said that clause 17 was a necessary extension of its plans to reduce copyright theft and that fears that government would mould copyright laws to their needs were unfounded. Clause 17 is part of the government's Digital Economy Bill, outlined in the Queen's speech in November 2009. - news.bbc.co.uk
news.bbc.co.uk
See the history of satellite TV
-
blog.wotsat.com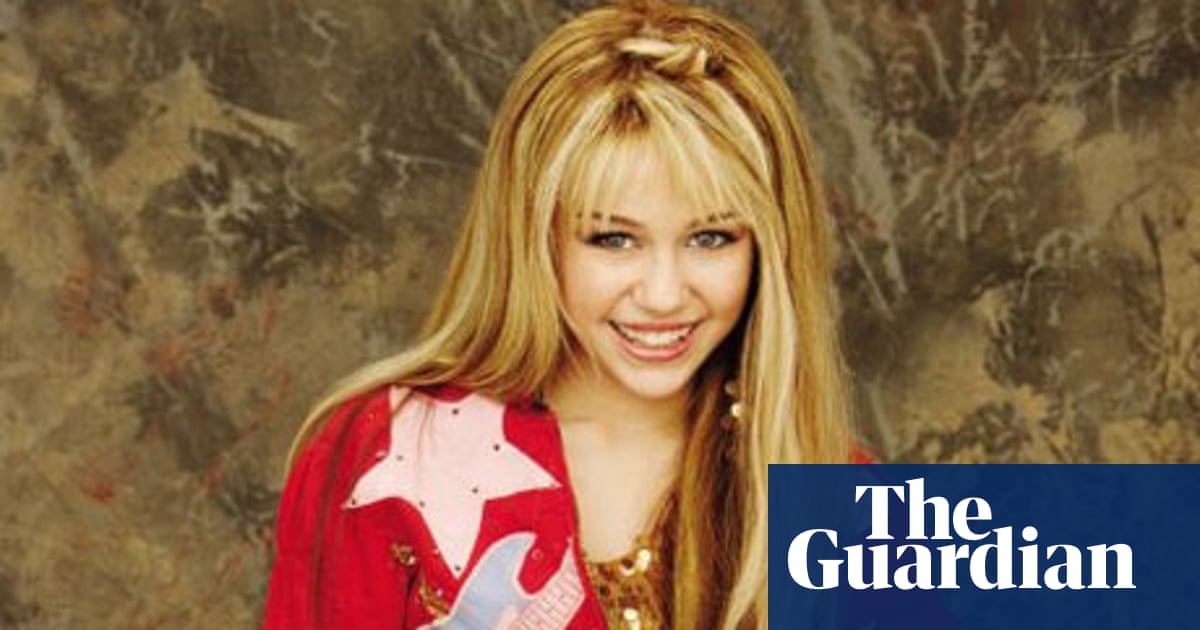 Wheres kids TV in our digital future? |Media |guardian.co.uk
A modest annual sum of around 30m had been proposed, to meet the gap created by ITV's effective withdrawal from children's TV, and a drop of some 50m a year in funding since 2004. It is even crueller because there was a moment of brief but well-founded hope back in July, when the idea of a children's fund was put forward in the consultation for a contained contestable fund created from the BBC licence fee. This was launched by the culture secretary, Ben Bradshaw, over the summer. - guardian.co.uk
www.guardian.co.uk
Freeview HD has arrived
-
blog.wotsat.com
Wirral is now a totally digital telly area From Wirral Globe)
The move extends digital terrestrial television Freeview coverage to all households served by the Winter Hill transmitter group, which includes Wirral. All terrestrial TV signals were turned off shortly after midnight and a team of engineers worked through the night on the switch to all-digital TV services. Analogue services will remain switched off permanently, allowing Freeview channels to be broadcast from dozens of local relay transmitters for the first time. - wirralglobe.co.uk
www.wirralglobe.co.uk
Pic of the Day: Freeview HD Technical Launch
There was a demo for a Freeview HD postcode checker that should also be going live soon. Paul Murphy is the Editor of the Internet blog. - bbc.co.uk
www.bbc.co.uk
Wednesday 02 December 2009, AM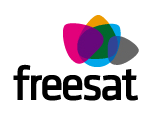 Freesat managing director Emma Scott - Digital Spy
Freesat recently confirmed plans to launch a beta of BBC iPlayer on December 7, followed by a full rollout in Q1 2010. The on-demand service will be joined by ITV Player later in the year. The firm further revealed that its sales have now passed 750,000 units, and could soon breach the one million mark. - digitalspy.co.uk
www.digitalspy.co.uk
Tuesday 01 December 2009, PM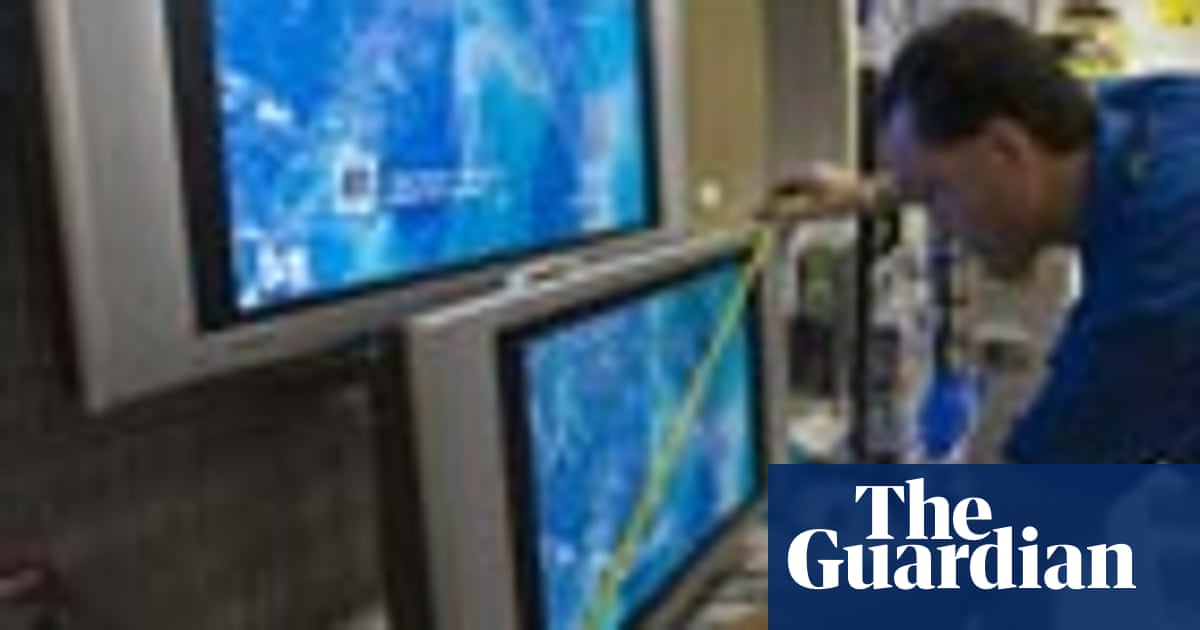 Tech Weekly podcast: Freeview HD and Josh Harris on We Live In Public |Technology |guardian.co.uk
There's also a look at what the launch of Freeview HD - the first service to offer free high definition channels over the air, without a dish or cable installation - means for the UK. On top of all that, we'll be asking you to send us your 2009 highlights and 2010 predictions - leave us your tech highlights of 2009 and what things you think will be big next year in the comments below. - guardian.co.uk
www.guardian.co.uk
Toshiba Freeview HD Blu-ray Set-Top Box
We are a family run business that has been selling appliances and electrical items for more than 40 years. - unbeatable.co.uk
www.unbeatable.co.uk
Anger at digital TV tax
-
www.bdpost.co.uk
One day to final digital switchover in Lancashire From Lancashire Telegraph)
The digital switchover has been hailed a success so far in Lancashire after the first phase - which saw the BBC2 signal switched off - last month. Digital UK, which is managing the switchover, said it has dealt with a range of queries including tuning issues, but that no major problems were reported. Now viewers must ensure all their TVs can receive a digital signal. - lancashiretelegraph.co.uk
www.lancashiretelegraph.co.uk
Freesat backs BBC HD picture quality - Digital Spy
Viewers subsequently reported various issues with picture quality on the channel and called for the BBC to return it to pre-August standards. On satellite, it's a pretty high picture quality. - digitalspy.co.uk
www.digitalspy.co.uk
DRDB responds to defend DAB
-
radiotoday.co.uk
Ofcom publishes BT pension consultation | Ofcom
Independent regulator and competition authority for the UK communications industries. 4G auction bidders announced December 20, 2012 Ofcom has today announced the bidders in the forthcoming 4G mobile spectrum auction the largest ever sale of mobile airwaves in the UK. npower fined for making abandoned calls December 6, 2012 The conclusion of an Ofcom investigation has today found npower, the gas and electricity supplier, to be in breach of rules on abandoned calls. - ofcom.org.uk
www.ofcom.org.uk
Astra to launch four more satellites by 2014
-
blog.wotsat.com
Tuesday 01 December 2009, AM
Toshiba previews Cell TV and Freeview HD
-
blog.wotsat.com
BBC iPlayer use, in beautiful graphics |Technology |guardian.co.uk
Want to get a visual version of BBC iPlayer use To find out more information about driving traffic to your content or to place this widget on your site, visit outbrain.com. We welcome your feedback at userhelpguardian.co.uk or feedbackoutbrain.com. - guardian.co.uk
www.guardian.co.uk
Digital Radio sales reach 10m
-
radiotoday.co.uk
Monday 30 November 2009, PM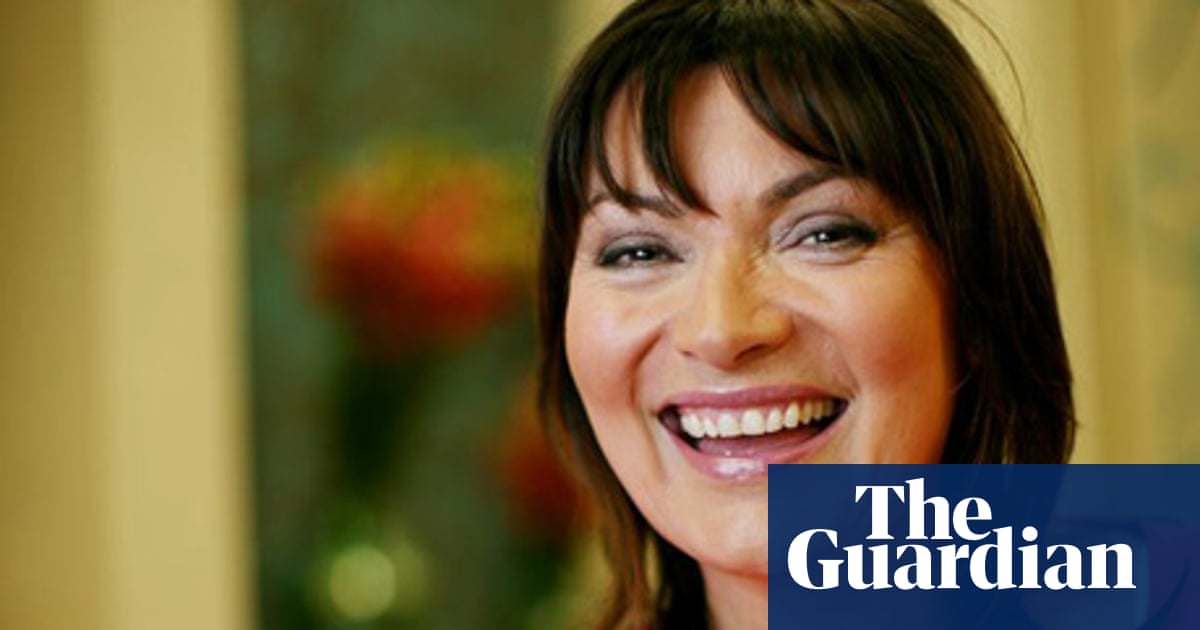 What should ITV do with GMTV? | Stuart Heritage |Television radio |guardian.co.uk
What would you like to wake you up on a dark and rainy winter's day Probably something a little more appealing than the current choice of breakfast television. Or there's Chris Moyles on the radio, but you're not an animal, are you But change may be afoot. - guardian.co.uk
www.guardian.co.uk
Next gen receivers to be broadband gaming hybrids?
-
blog.wotsat.com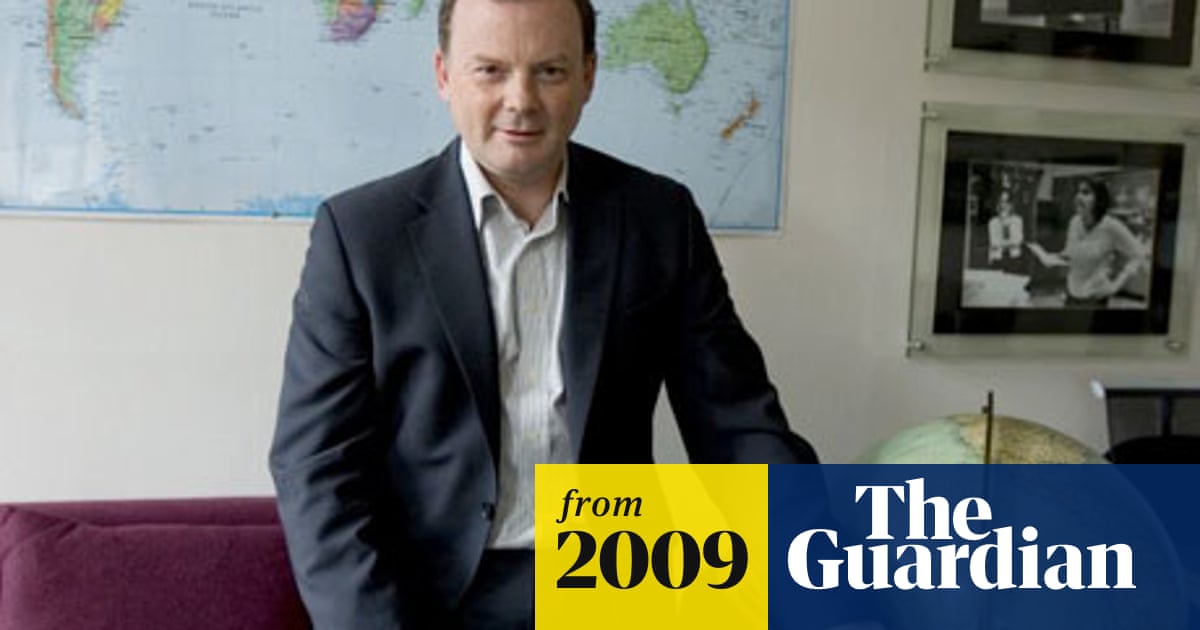 Richard Sambrook to leave BBC |Media |guardian.co.uk
Sambrook's move to the global news division later that same year was seen by some to be a direct result of the criticism in the Hutton report, but he and the BBC said the move was unrelated. I intend to build on his work by ensuring that Global News combines together, along with our colleagues across the BBC, to achieve our shared aims. For all other inquiries please call the main Guardian switchboard on 020 3353 2000. - guardian.co.uk
www.guardian.co.uk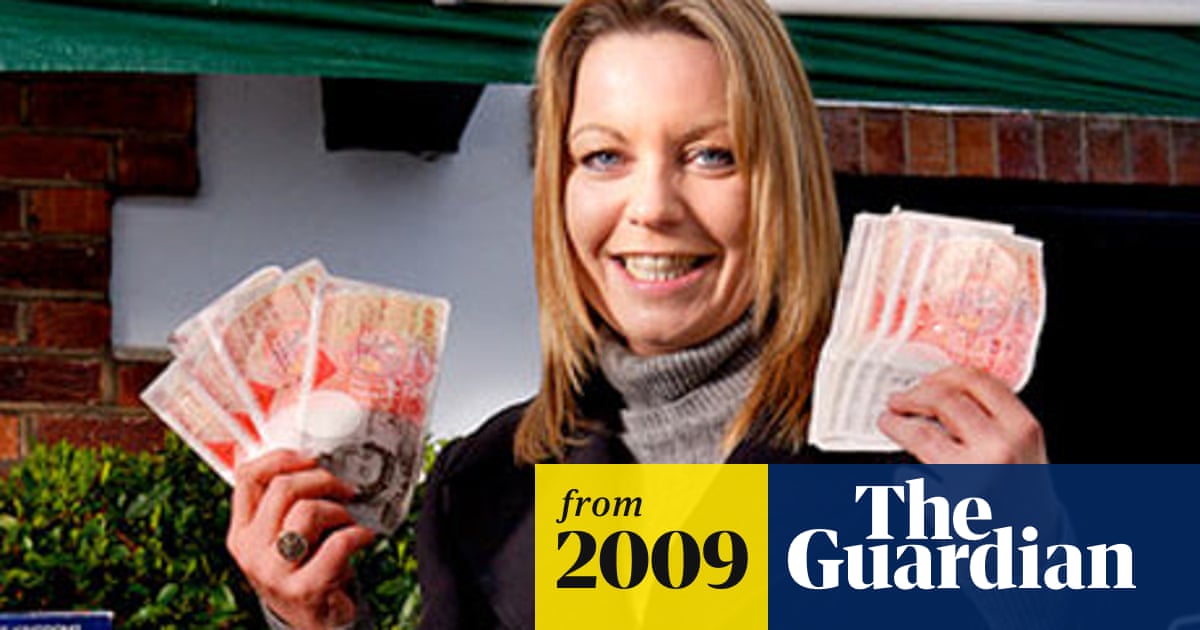 BBC orders production company to pay compensation after misleading viewers |Media |guardian.co.uk
The company has also been told by the BBC Trust to offer an apology and reimbursement to competitors in the three shows who should have won challenges but did not. The BBC will also broadcast an on-air apology. The BBC Trust ruled that the three series breached editorial guidelines on misleading audiences and staging and re-staging events and banned them from being broadcast again. - guardian.co.uk
www.guardian.co.uk
Monday 30 November 2009, AM
ITV suspends search for new GMTV programming chief |Media |guardian.co.uk
McHugh is retiring from the company on December 31 after 16 years, and a shortlist of replacements had been drawn up. This was thought to have included GMTV's long-serving executive editor, Martin Frizzell. ITV is understood to be looking for savings of around 10 by eliminating duplication between GMTV's editorial and commercial operations and its own, with some job cuts likely. - guardian.co.uk
www.guardian.co.uk
Open Rights Group coverage: cubicgarden.com...
-
www.cubicgarden.com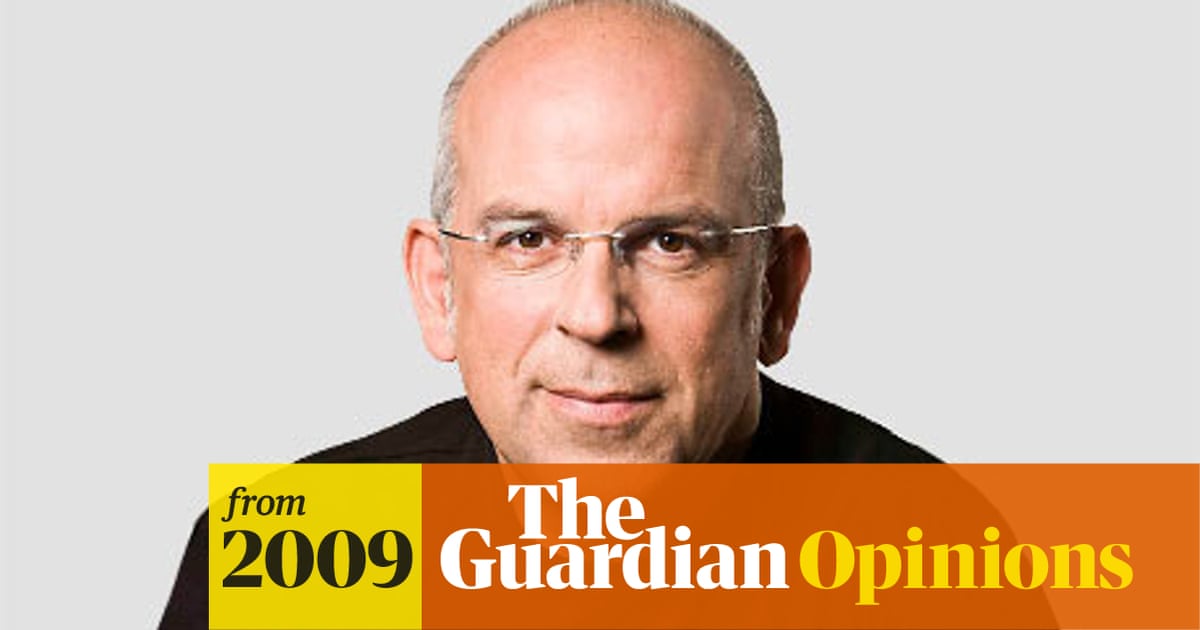 BBC Worldwide was overdue to be thrown to the Lyons |Media |The Guardian
Last week it was the turn of the corporation's commercial arm, BBC Worldwide, and its chief executive, John Smith, to have the rug firmly pulled from under them. Smith and his colleagues, charged with doubling profits to better support the BBC through hard times, were last week apparently criticised for trying to do just that. Smith and some of his senior executives have played a part in their own misfortunes and the results of the BBC Trust's 18-month review of Worldwide's activities will bring to an end many of the practices that Smith has introduced and championed in his five years in the job. - guardian.co.uk
www.guardian.co.uk
Sunday 29 November 2009, PM
DMGT :: REG-Daily Mail General: Re Teletext
- dmgt.co.uk
www.dmgt.co.uk
Saturday 28 November 2009, PM
BBC iPlayer October 2009 usage statistics [ppt]
-
www.bbc.co.uk
Saturday 28 November 2009, AM
UK Film and Television News - Arqiva Prepares For DSO With Christie Monitor Wall Upgrade
Arqiva is one of the founding members of Freeview and currently owns the licences for two of the three commercial multiplexes. This fulfills the requirement for a 24/7 mission critical, fully redundant system. The quality that came our was very encouraging - the Christie system certainly appeared to deliver a superior image. - 4rfv.co.uk
www.4rfv.co.uk
Michael Grade: BBCs X Factor challenge was stupid - Telegraph
For the first nine months of this year, ITV's revenues were down another 11 per cent. The result was a resounding victory for ITV it has consistently won the head-to-head ratings battle, often by three million viewers or more. If they thought they could beat The X Factor, they were living in a dream world.'' This criticism is a bit out of character despite his family's commercially rapacious reputation, Grade has spent a large proportion of his career in public service broadcasting. - telegraph.co.uk
www.telegraph.co.uk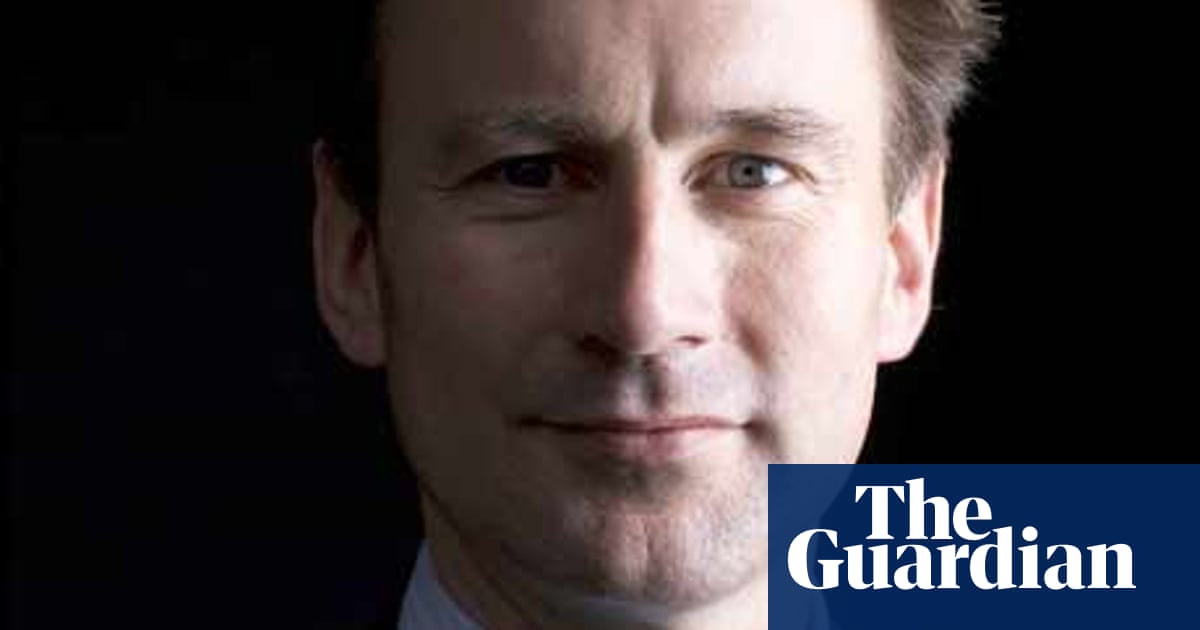 Jeremy Hunt: Tories will stand by BBC licence fee deal |Media |guardian.co.uk
In an apparent u-turn on earlier comments by Hunt and his Conservative colleagues about their plans for the BBC should the party win next year's general election, he said a future Tory government would not impose a freeze on the licence fee before it is due to be reviewed in 2012. He said it was important the BBC should not operate under the threat of its funding level being reviewed on a year-by-year basis, which he said would threaten its impartiality and ability to hold politicians to account. Hunt said he still thought it was wrong that the BBC should get an inflationary rise in the licence fee at a time when there was no inflation. - guardian.co.uk
www.guardian.co.uk
I shant mourn GMTV, that smarmy, padded seat of power | Marina Hyde |Comment is free |The Guardian
I'm afraid the runes do not look good. There are suggestions ITV will replace it with something marginally more heavyweight a child reading the news, say, or a coma simulation programme. Naturally, none of us could bear to write GMTV's obituary prematurely. - guardian.co.uk
www.guardian.co.uk
Friday 27 November 2009, PM
Michael Grade fires parting shot at BSkyB - Telegraph
A more likely pay-TV strategy for ITV, he said, was to charge people small sums of money to watch premium content on demand. - telegraph.co.uk
www.telegraph.co.uk
Beyond 2012 - The Future of the BBC
-
www.bbc.co.uk
Friday 27 November 2009, AM
Moore: Further details needed on Borders regional news proposals - politics.co.uk
- politics.co.uk
www.politics.co.uk
BBC may axe some digital services |Media |The Guardian
Thompson, revealing more about the scope of his strategic review of BBC operations, said the corporation would be smaller in scale, reducing programme and content output in some areas, including its website. He also promised that, after the digital switchover in 2012, a higher proportion of the licence fee would be spent on original UK content and less on foreign imports. Thompson added that specialist services for small numbers of people, such as digital TV channel BBC Parliament, would always remain important. - guardian.co.uk
www.guardian.co.uk
Digital TV advice From The Bolton News)
Some analogue signals broadcast from the Winter Hill transmitter were replaced by digital signals earlier this month and the remaining channels will be changed on December 2. Before then, viewers will have to ensure all their TVs can receive a digital signal. Freeview viewers will need to retune again on that date too. - theboltonnews.co.uk
www.theboltonnews.co.uk
Thursday 26 November 2009, PM
Will Greg Dyke and Gavyn Davies have their names cleared if Iraq inquiry finds BBC was right over se
They lost their jobs after the Government objected to a Radio 4 report saying the Iraq Dossier had been 'sexed up'. If the inquiry finds the BBC was right, will Dyke and Davies be offered their jobs back 'After the men stopped dancing not everything stopped moving. - dailymail.co.uk
www.dailymail.co.uk
Digital Video Broadcasting - DVB-NGH
It is expected that by the 2015 timeframe, Rich Media content consumption will increase several-fold and the content will be consumed using a variety of devices. The first commercial NGH devices might then become available in 2013, as required for success in the market place. This call is intended to invite technology inputs that would facilitate an appropriate NGH physical layer on which a successful full NGH system could be built. - dvb.org
www.dvb.org
Bing and online newspapers: Web-wide war | The Economist
Media companies would thus get badly needed cash and Bing a chance to gain market share from Google. Although the discussions may come to naught, or prove a mere ploy in the media firm's ongoing negotiations with Google, the news caused a stir. It is a sign not only of how far Microsoft is willing to go in order to turn Bing into a serious rival to Google, but also of how the entire internet could well evolve. - economist.com
www.economist.com
Mark Thompson: BBC may shut some digital services after switchover |Media |guardian.co.uk
They were set by medium and spectrum scarcity the BBC offered two TV channels and a fixed number of radio stations. Thompson also entered the ongoing debate in media circles about charging for online content, placing the BBC firmly in the free-access camp. To contact the MediaGuardian news desk email editormediaguardian.co.uk or phone 020 3353 3857. - guardian.co.uk
www.guardian.co.uk
ITV regional news replacement set for north-east, Cumbria and Borders |Media |guardian.co.uk
The government has selected the north-east, Cumbria and the Scottish Borders as the pilot-scheme locations for a replacement ITV regional news service. Ben Bradshaw, the culture secretary, announced the decision today, inviting bids from those wanting to form independently funded news consortiums to provide regional ITV1 news bulletins and other content for the area and other pilots in Scotland and Wales. The government hopes a more localised service can be offered under the new arrangement and wants multimedia news to be part of the offering. - guardian.co.uk
www.guardian.co.uk
DVB issues next generation handheld Call for Technologies
The call is issued to industry, and responses are required by February 26th 2010. The call is intended to invite technology inputs that would facilitate an appropriate NGH physical layer on which a successful full NGH system could be built. DTG Staff 26.11.2009 Links open in a new window. - dtg.org.uk
www.dtg.org.uk
Channel 4 could charge for online TV show premieres
-
blog.wotsat.com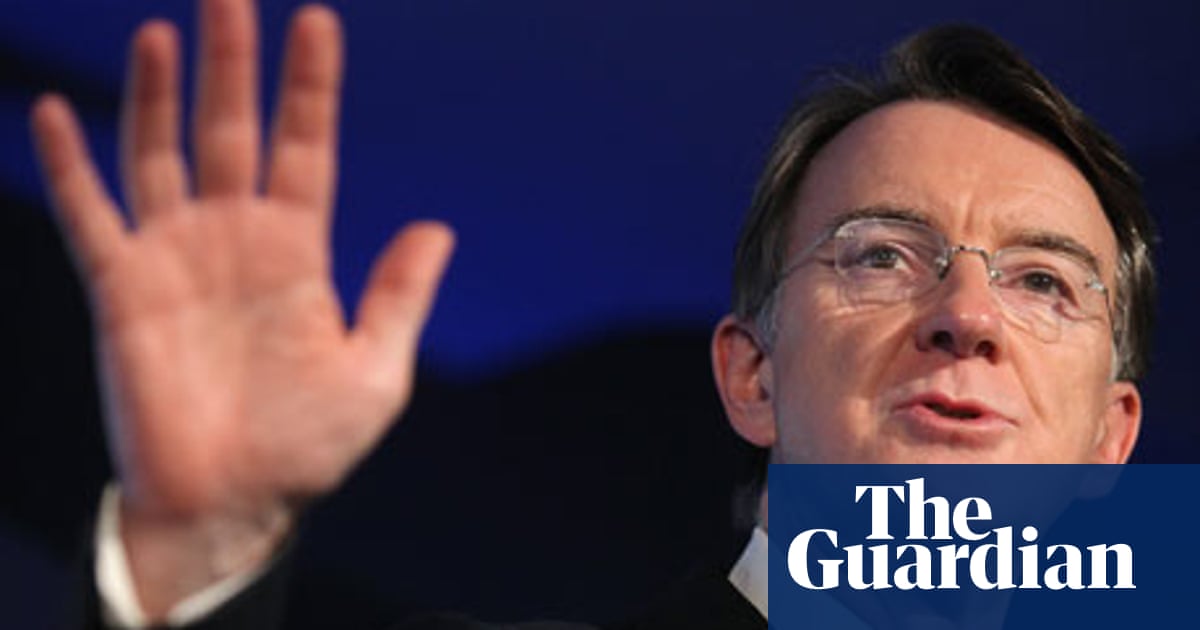 Why does Peter Mandelson favour the Analogue Economy over the Digital? |Technology |guardian.co.uk
There's a lot to hate about Peter Mandelson's controversial Digital Economy Bill, but there's one provision that perfectly captures the absolute, reality-denying absurdity of the whole enterprise. That titbit is the provision that holds the Bill's most drastic measures in reserve, only to be used if Britain's illegal filesharing doesn't drop off by 70 within a year of the main part of the Bill coming into force. The idea that, at some time in the future, the volume of unauthorised copying will somehow drop off at all let alone by an astounding 70, is, frankly, barking. - guardian.co.uk
www.guardian.co.uk
Media Talk: Live-ish at the Guardian Student Media Conference
download.guardian.co.uk
Wednesday 25 November 2009, PM
Velocity of Media Consumption: TV vs. the Web (Jakob Nielsens Alertbox)
Jakob Nielsens Alertbox November 24, 2009 Summary The granularity of user decisions is much finer on the Web, which is dominated by the instant gratification of the user's needs in any given instant. Today, of course, we're in the opposite scenario everything we write competes with trillions of Web pages, all a few clicks away. As a result, most people actually read very few words on the Web. - useit.com
www.useit.com
Traditional tv channel has a brighter future | Opinion | Marketing Week
After all, with most of the developed world moving over to digital in the next five years more than 1 billion homes will soon be upgrading their TV receiving equipment and in the market for new television offerings. What they have come up with is a software system that appears to get round the limited capacity on DTT and makes it much easier to offer video-on-demand, catch-up TV such as the iPlayer, high definition and targeted advertising. It is downloaded in the form of data packages, rather like Teletext, and therefore does not affect the channel capacity of the DTT system. - marketingweek.co.uk
www.marketingweek.co.uk
BBC says Project Canvas could be delayed until 2011 - Telegraph
The BBC has already spent around 1 million building the platform. It had set a budget of 6 million over five years to develop the technology needed to support the service. Sky is worried that the BBC will use public money to finance a dominate position in the nascent video-on-demand market, squeezing out competitors and other broadcasters in the process. - telegraph.co.uk
www.telegraph.co.uk
pick a page