Read this: 07/08/2020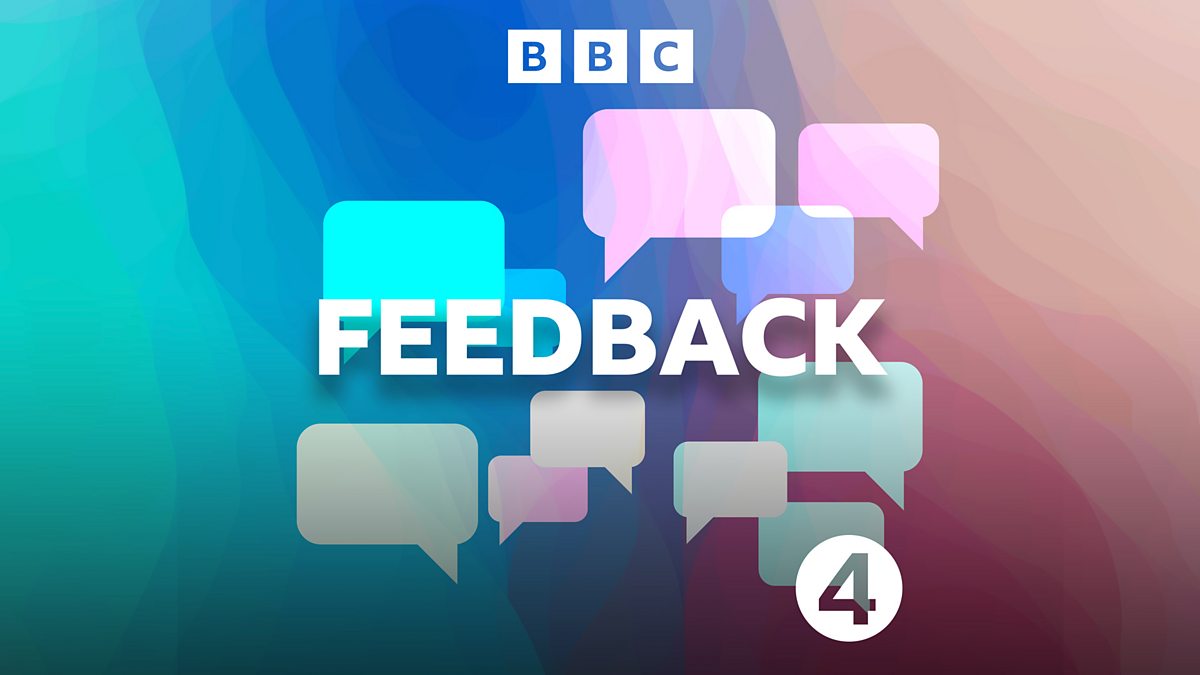 Summary: Podcast
Download MP3
www.bbc.co.uk
07/08/2020…


BBC sounds music Radio podcasts hello the long wait is over.

I'm glad to say that we have introduced from this week and listen is already or responding to that in a positive way.

Yes the archers of stop talking to themselves and they're actually talking to each other.

I'll be talking to Alison hindell radio Force commissioning editor for drama and fiction about ambridge coping with covid and what dramatic delights or instore for your future delectation the good old days and the bad old days of never really gone away and Alabama and they have been expertly evoked.

It's just so beautiful create deeply personal sometimes brutal in its detail of life on death row, but so gentle.

Business and had a powerful impact on its producer one hand the number of times a book has made me cry, but his story made me weep volume to the documentary producer Serre Chevalier fiction the pandemic has made the BBC Radio has had to be free to foot respond to the Kobe crisis easier to do if you work in use but harder if you're the commissioner for drama and fiction when commissions are put in place a year in advance.

How hard I want to find out from Alison hindell the commissioning editor for drama and Fiction on Radio 4 working David back now when coronavirus most of us Fiat for ourselves you presumably Fiat for your output the output for a while as with all the other commissioning editors.

We were trying to rejig schedule that was rapidly falling apart in front of her eyes.

But we took advantage of it and we're able to offer some nice classic titles like Rumpole with Benedict Cumberbatch and we had the joy of hearing on Creda the springtime by PG Wodehouse again and we deliberately obviously went for Classics with some joy and lightness about them at that time because it was quite a challenging period for everybody but quickly producers began to work out.

What was and wasn't possible they and they're brilliant studio managers worked out ways of recording remotely what's in a case of looking at what you were commissioning and throwing it away and Transit commission something different or saying by the postponing programs or try to adapt to these conditions.

We probably did a bit of a one of those actually we certainly have postponed quite a few and I'm looking forward to a very rich schedule.

There's Autumn and in the new year.

Nothing further happens to delay them.

We've also been able to respond with some reactive dramas that have been specifically written about the conditions that we living in or having a metaphorical response to what we're living in but with classic titles what we tended to do was postpone them because they are commission Crossing ahead and it's quite difficult to unstitch all of that planning think about some of your recent output beginning with d Greg's and very tired of radio plays on Radio 4 particularly this time.

I'm fed up of Period place with the Heroine being swatted in her hopes of love like on the Floss other female characters being raped and victims blamed and having their lives ruined please, please please can you have a think about?

Scheduling well, I'm sorry that I felt those players were so miserable.

We have course can't change the Endings of classic titles and programs that were already on there because we let player in fact with the Weir of Hermiston that she refers to I felt that the end was fairly uplifting because the Lovers were United in the villain was punished and that's how life should be but of course it isn't we did also focus on players that could give us some jewellery or some light relief awesome distraction, but as I've said we couldn't completely reject the schedule Godfrey is glad you did something different.

I would like to congratulate you on the broadcasting of the play personal shopper.

I very rarely listen to the usual place as off and find them to be strange fantasies display.

Kept me grip to the end.

It was believable almost and had the feel good factor a pleasant change to hear something positive in the present climate.

Well done.

Writer more please like this.

Please, so will it be more players like this? I'm delighted that she like personal shopper so much.

I also really enjoyed it and was it in or what the producer and the technicians and actors managed to pull off Monica down and brought to it's a warmth and appointment see that I think many listeners would have responded to it was commissioned only about 6 weeks before it was broadcast.

It was deliberately designed to work in the circumstances that the producer felt could be delivered so it went out in late.

May and we commissioned it's in the middle of April knowing full well what the circumstances might be and he took a deep breath and plunged in and to bring together or make it sound as though actors have been brought together in various different ways, but most importantly I felt with a story that was recognisable in the

That we were living in and the writer is a well-established write a few Costello with who we will be obviously working with more with work with him plenty of times in the past well.

It's a good better have money Cadell and everything and the team who brought the incredible story of the sky to life there have been a few dramas.

Creative look at used in lockdown.

This was the best so far and when it is played for the archiving us to come nobody will even realise help the oxus produces.

I'll take a note this is hard drama is done remotely using the latest conferencing software that we've had lots of emails and letters from people baffled by the initially baffled by the fact that the coronavirus seem to be everywhere in the country accepting Cambridge but one of the stands the programs recording advance but then they couldn't understand why.

This conversation if choirs local choirs can record things together and put it together we couldn't have proper dialogue in The Archers why well I'm glad to say that we have introduced proper dilo from this week and listen is already or responding to that in a positive way and I'm delighted actually dialogue actually dialogue this week.

Yes, yeah this week before the crucial difference between the Arches and any other form of the programming that have been drawn comparisons to is that not only is it made a long time in advance the story line is designed a long time in advance there a full episodes of it a week to be made as opposed to a single play and the whole shape of the program is designed to try and bring a continuing story to people that has a continuity that has logic.

Planning and thought and clearly none of us have a crystal ball.

So nobody was able in The Archers team to stay at what point people would be able to come out of lockdown or most severely restricted by lockdown anything like that and the additional factories that the post-production on any of these complex remote recording setups is very very time consuming and if you are to produce full episodes of it a week which I think they have done in a most admirable fashion.

I have to say you have to more less the amount of post-production time that you take compared to the normal Archers episode in normal circumstances, that would have been better.

They would have stayed loyal when it returned but their warranty has been strained by these monologues.

I mean initially some people like them, but it was the unremitting.

Just to take it off where we talked about it, but we felt that the majority of listeners and they have been plenty of listeners contacted the programme certainly and been expressing their support and their appreciation of a little bit of reassuring normality being on the Airways for them from characters.

They know setting places that they love it wasn't even is under covered in the same house you're able to talk to people in your bubble.

You could go to the shop sold.

I will with a mask on and talk to people they say it wasn't reality reality is not real.

We also face that discussion as to whether we should simply ignore covert and Carry obviously wouldn't have been able to carry on recording strips and stories as normal because we had to put the safety and health of the crew and the actors and the production team.

Bob everything else and when many of our cost are really quite variable one of them is 101 years old we couldn't possibly risk their safety by insisting play come in and record as if nothing was happening.

Where will be rejoining Alison later in the program for the second part of that interview when will find out what drama is in store for us in the coming months and when the next series of the corrupted will return in the meantime do let us know what you think about the interview and anything to do with BBC Radio 4 podcasts.

This is how you get in touch you can send an email to feedback at bbc.co.uk the address is feedback PO Box 67234 London se1p 4ax you can follow activity on Twitter by using at BBC R4 feedback or you can call us and leave a phone message on.

334455 standard landline charges apply, but it could cost more and some mobile networks all these details are on our website area meaning of the day meaning of the night.

It is someone having been dreaming begging for help if you're not in sign.

It's just a matter of time before you go inside through book club documentary tells the story of Anthony Ray Hinton who was sentenced to death for a double murder on death row.

He set up a book club for his fellow inmates all black except astonishingly for a member of the Ku Klux Klan sentenced to death for lynching one of those who was brought up to hate for not being white reading health ratings and serve.

28 years of solitary confinement he is now free man after the state of Alabama dropped all charges against him and in the documentary.

He told his own extraordinary story, what's on the Vue thought of it Rosalind Brewer this program is deeply moving it speaks about Justice and lack of Justice prisons in the USA for sorting imagination and the power of books.

It's a deeply engrossing program to hear the producer Sarah severe allowance the prisoner and book club organiser Hinton to speak for himself and he creates exceptionally vivid scenes the music and reading too well chosen the whole thing is an upstanding listen.

All these books that we're are was about race and living in the south is so I think these books all of us to a non standing Facebook please because we have one started was the best Ian what is saintly heroic intelligent at the man Anthony is and how simple and humble are his words and after 28 years receiving no apology no compensation for the good he created and stood form.

It is timely that at the time of black lives matter this program has gone out on air.

I am the only surviving member that was only a from delighted to be joined by its producers Sarah Chevy who wrote a book when he left prison after 28 years he wrote a book about his experience the book was called the sun does shine he called it that because those were the first words he uttered he left the prison on a sunny day and I don't often cry when reading books in fact I can count on one hand the number of times a book has made me cry his story made me weep and I just knew that I had to tell it this week.

The way he described it the details he gave of what life on death row was like but mostly it just felt like reading a nightmare.

It says if he been buried alive a man on death row for a crime.

He didn't commit and there was nobody who would listen to him.

He was misrepresented at court.

He actually had no voice for years and years and years nobody would listen to him and I just wanted to make a program that gave him a voice essentially and allowed him to tell story a first-hand account of what he been through and what you have is an interview with him and then questions and illustrated what he said with sounds with voices and they just a couple of readings.

Why did you decide to take that approach as supposed to have small conventional interview off?

Prison governors and take this as a form of approach.

I was very clear from the beginning that I wanted this to be a single Voice program.

I didn't want to make a traditional documentary bringing in different voices different perspectives on his story.

I wanted it to be him telling his story pure and simple had a research chat with him on the phone and it became obvious to me that not only did he have this phenomenal story to tell but also that he is a great storyteller a great speaker and he has this most beautiful voice and there's something about the pace of his voice.

He speaks really slowly Ray explain to me that after 28 years of death row youth slow down and you have time to think and I think you can hear that in the way that he told his story in this.

To me, it was a total gift and it was obvious that I would just tell it as a single voice music sound effects of things you describing like the sound of the generators when they know that an electrician is coming along and other things like that you that musical.ly and without the effects of nerve wracking because of the power of the word you wasn't diminishing me a handsome and you're adding something which isn't actuality.

Did you worry about this? I've never done it before I did feel quite bold but I'm glad I stuck to my guns on this because I think it work.

I hope it works.

It's a delicate balance music and sound effects can be very divisive and I was very aware that some people hate programs that are full of Music and some people love them and I really didn't want to detract from his story the mo.

Thing was to hear raise words, but I think in this case the music and the sound effects enhance his story and I want to listen to feel like they were in the cell there with Ray I did put into Google the sound effects for an electric chair and what came out of Google make me jump up in my seat quite something so I chose the sound effects very carefully and it's not an easy thing to do book club.

You would have thought chances of getting any other person in the group and have this transformative effect when he reading James Baldwin and other things he's talking about in size 13 ever had and the Klu Klux Klan when it was there in the prison with him for killing a black man also share.

It was extraordinary this impact of writing on these inmates incredible and it's a very small part of his book but to need it was just the most surprising jaw-dropping moment to read that he founded a book club and I think it tells you so much about hooray, is that he never hope he was surrounded by people who had committed the most heinous crimes from murder to lynching to kidnapping but he saw that he in the people that surrounded him and he saw that literature could somehow speak to them in unexpected ways and so the stop comes together raise best friend sends them a book once a month and they only have one copy and it's shared round so it's quite a process of them all to read it and no.

Books for about race and about living in the south and they really spoke to them all thanks to the British Sarah shiver the death row book club was first cast on the BBC world service and turn on Radio 4 and you can now find it on BBC sounds now back from fact to fiction Alison hindell Radio 4 commissioning editor for drama and fiction still with me and before I try to find out what we can expect in the coming months Alison I just like to explore with you the question of why you chose to alter quite significantly a great work of art when you dramatised Albert Camus the plague.

This is what one of our listeners thought about that decision coffee kirkbright.

I listen to the play which was well performed how I could not understand why doctorita change sex it confuse me especially if she had a sick wife the setting was originally in Iran in North Africa in the 40s.

Female your George for me the accent to did not fit in.

What was the point please? I'm not sure that carry would have approved and it was an unwelcome distraction for me well as we won't know what can his reaction would be but why did you do it? Why change the sex of a central character? Well, it is quite often the practice these days in later as well as radio drama to update and to reinterpret Classic works of art along the social mores and expectations of the world that we live in today in fact cameras Estate blessed this production.

It's the only time that they have allowed a radio drama version of this novel to be broadcast and we've asked them several times.

What's the benefit? What was the advantage of changing a classic in this way well one advantage? I think there's a practical advantage which is that otherwise the entire cost would have been male and you do have to.

Vocal differentiation and distinguishability for the ear of the audience to follow the story but I also felt that there are a lot of women doctors in the world today and was a perfectly legitimate choice was there a real tangible benefit and inside game that we wouldn't have had it would stop with a male doctor well.

I think it added was a contemporary residence it helped the play feel like it was in the now and of course I actually commissioned this year ago and many people have asked me where I keep my crystal ball have to say obviously not knowing how present and how significant the drama would be and I listened to it myself on a day when but some of the restrictions have been slightly lifted and the play deals not just with suffering from the plague but also with a community in lockdown.

Striving to retain its humanity or sacrifices humanity under terrible conditions and I thought that the whole thing was if I was seeing it being played out on the streets of where I live.

Can I ask you about some programmes of people are desperate to return at wine particular is the corrupted Margaret Cummins it seems like this super dramas has now stopped in its tracks and I'd like to know why and hoping that it won't take as long as last time to carry on from the cliff last episode is very popular.

I love it myself.

When is it returning well? I hope Margaret will be pleased to learn as I'm sure other fans of the program will be pleased to learn that it you back the final series VI series will be broadcast we're not exactly sure when because of all of the circumstances that I've been describing in this program, but we hope it will be.

A few months time and we will be able to hear what happens to all of those characters that we I won't say no in love, but no wonder held in breathtaking or by Barry Turnbull BBC audio drama for many years but one question has relentlessly played me, where is the clock from flooding feedback? How can commissioning? What is popular with their listeners? So how do you know what's popular with your listeners? Well? How do you know what they really appreciate? What we do have several sources obviously individuals right to program makers and the programme makers feed that information back to me comments on the online comments pages that the BBC offers they took on social media a lot of the reaction to the corrupted has been took on social media for example and

Play attention to all of that obviously commissioning one has to weigh up lots of different things in the balance and we are constantly trying to provide a wide range and variety of different types of plays and stuff, but we do pay attention to what people like commissioning round and you know people like you have changed little the audiences rather older.

It's still waiting to be waited was London the Southeast some people may be alright about me back.

I might not writing for Radio 4 think it's not for them.

Is it for them? I think it's absolutely for them and certainly in my commissioning.

It is a an active priority that I try and find range of writers from all walks of Life from all ethnic backgrounds from all areas of the UK I myself live in Wales and I'm very acutely con.

Metropolitan emphasis that can sometimes be heard in some of our output and I try and work against that for example.

We've had commissions this year from such writers as are you some men on Sami Ibrahim Tanika Gupta Roy Williams we have lots of plays and novels that are dramatized that reflect these different cultures, but I would hope the overall message would be that Radio 4 has a certain quality level but it doesn't have any other bar entry.

Can you do anything you can't rails well, just going back to that question of ethnic representation and different cultural stories.

We will be running a sea of Nigerian Literature in the autumn.

We found that you've needing Europe was a very good way to look at European cultures through the literature of those places and we've extended that.

Approach to incorporate other countries and where I going to Nigeria in September with dramatisations of half of a yellow sun and Things Fall Apart and also a more recent Nigerian novel called oil on water but before that for the more traditional end of the output I can tell you that we got very special Agatha Christie coming up towards the end of this month which will have some special surprises in it.

Can't wait my thanks to Alison hindell the commissioning editor for drama and Fiction on Radio 4 and that's this week next week will be talking to Robert calf.

The baby's head of statistics does he know how well or badly we are doing in combating covered and what do you call our politicians when they are comical with the actuality.

Please do let us know what questions and observations.

You would like us to put him until next week keep safe keep separate goodbye.
Transcriptions done by
Google Cloud Platform
.
Lots more recommendations to read at
Trends - ukfree.tv
.
Summaries are done by
Clipped-Your articles and documents summarized
.
Comments
Your comment please