Why did the BBC just use 1.1 Million TV Licences to buy UKTV from Discovery?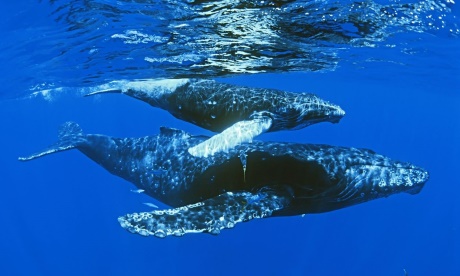 How did the largest ever content sale cost 173 million pounds?
For many years, the BBC and Discovery co-owned the UKTV broadcaster that supplies 10 traditional TV channels, most of which can be seen on Freeview and Freesat.
Because online streaming of TV shows is seen as the future of television watching, Discovery Inc is keen to supply the public an alternative to Netflix and Amazon Prime.
This meant that it was keen to offload UKTV onto the BBC, whilst cutting a deal for the BBC archive and future production of suitable shows: science and technology, adventure and exploration, history, space, and animals.
The cuts to the BBC income over the last decade have left the BBC with little spare cash to buy out the whole of UKTV, so a deal has been done transfer three of the UKTV channels to Discovery (Food, Home and Really).
How will this effect Freeview and Freesat viewers?
In practice there will be slight differences for the moment. Good Food, Home and Really will keep their current roster of BBC shows.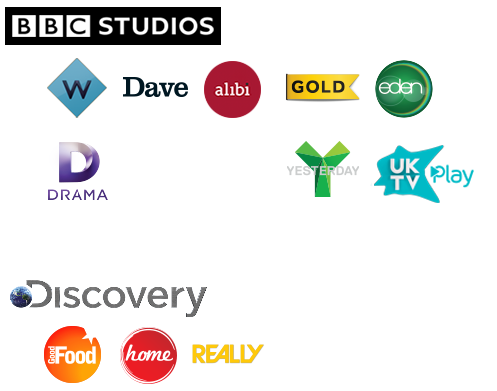 The best we might hope for is for the HD versions of Good Food, Home and Really to move to HD on Freesat (like Quest).
What does this mean for BBC Studios?
BBC Studios is that part of the BBC which deals with the production of TV and radio shows (mainly for the BBC UK), the reselling of shows originally made for the BBC UK, and the operation of TV channels worldwide.
Last year, the old BBC Worldwide was merged with the BBC Studios production company: this left the joint-ventures with Discovery Inc (for UKTV) and AMC Networks (for BBC America).
Quite how a deal with Discovery Inc will help in the BBC perceived "battle" with Netflix is unknown. Keeping BBC factual television programmes off Netflix and Amazon could be a dreadful error in a decade.
What does this mean for Discovery Inc?
For Discovery Inc this deal is very much a drop in the ocean. It's nice for them that they have tied up the BBC's factual programs for their soon-to-start on demand service, and they have kept the content from being taken up by the current providers (Netflix, Amazon Prime) as well as Apple and Disney.
TV Licence goes up to £154.50 today.
Comments
Saturday, 6 April 2019

The BBC has been making a fortune selling shows and series around the world for years now and still
Nobody seems to understand or care that we, the British public have to keep paying for it by law so the BBC
can make pure, un- interfered with profit.

Robert's 65 posts
Sunday, 7 April 2019

Robert: The BBC overall doesn't make a profit. The profits generated from it's commercial arm (BBC Studioworks etc) are reinvested back into funding UK programming. Without it, either the licence fee would have to be higher or the BBC wouldn't be able to produce as many programs.

StevensOnln1's 3,376 posts
Wednesday, 10 April 2019

One mans profit is another mans business expense. They're all doing VERY well out of it.

Robert's 65 posts

Robert: Who's doing very well out of it? The BBC is a public corporation, it has no private shareholders and doesn't distribute any dividends.

StevensOnln1's 3,376 posts

Are you for real???? Are you trying to start an argument? ALL those media types (BBC and others) are living like kings (100 grand a year upwards+). What can be classed as the going rate for talent, services etc is legitimate ( ha!) business expenses thus no tax paid as you no doubt know being an armchair specialist and all? Donald Trump is also a Millionaire/ Billionaire, but his companies and business ventures haven't made any profit for the last 25 years or so. People in the middle and at the top of the BBC make more money than you can imagine so don't play word games!

Robert's 65 posts

Robert: I'm not trying to start an argument, I don't consider myself an armchair specialist and I'm certainly not here to play word games. Your earlier post was vague and talking about the profits made by a non-profit organisation sounded nonsensical. I'm not personally concerned at the amount earned by talent working for the BBC. If they didn't pay the going rate they would loose much of that talent, leaving the viewer worse off. Do many middle/top level BBC management earn significantly more than the people in similar roles at other comparable organisations? I'm not sure what Donald Trump's business dealings have to do with it. Perhaps you could clarify by providing some examples along with sources to backup your figures?

StevensOnln1's 3,376 posts

What did your last slave die of? Investigate yourself. I know more about business shenanigans in the real world than I'm happy knowing. Profit vs legit business expenses are what highly paid, top of their game lawyers say it is. Why do you think big corporations and businesses circumnavigate the law so much? Because they can. Seek and you will find. Don't rely on other people presenting information to you on a plate so you don't have to.

Robert's 65 posts
Thursday, 11 April 2019

Robert: Why should I carry out investigations to prove your claims? If you want people to believe what you claim, offering evidence is the best way to do that. Demanding that other people find the evidence to back up your claims make it sound like you're only interested in promoting your point of view, rather than having a reasoned discussion.

StevensOnln1's 3,376 posts

I made a simple comment about the BBC. It's you that wants a discussion. No doubt you want me to supply links to websites etc. Do you want me to charge you by the hour? You should listen to channel 4 news from time to time and there is this thing called. "Google", you may have heard of it? Try using that. Like I said " seek and you will find". There's people who believe in God. There's people who read the Bible and then believe in God. Then there is people who neither read the Bible nor believe in God but demand that everyone else show them proof that God exists. I wonder what type of people you are? Get the picture?

Robert's 65 posts

Robert: You were the one that made the accusation about the BBC. Steve merely pointed out that the BBC does not make a profit, and the monies made from Killing Eve, etc are ultimately recycled back to the BBC.

And then you said that 'ALL those media types (BBC and others) are living like kings (100 grand a year upwards+).' That seems unlikely, but thats your claim, so its on you to back it up.

Dont get angry at anyone else. Just use evidence. As the saying goes, in God we trust - all others bring data. And yeah, links to websites would help - because why should we spend time doing research for you?

MikeB's 2,579 posts
Select more comments
Your comment please