Fixing the Freesat Freetime internet connection problem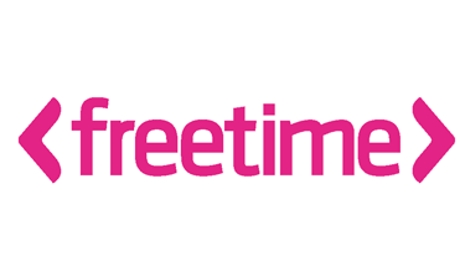 Brian Butterworth
published on
UK Free TV
If the online services have worked in the past, but not today, here's how to fix the problem. Once done the box will continue to work until the Freesat box is powered off.
Step 1. Press the "Settings" button on the remote control.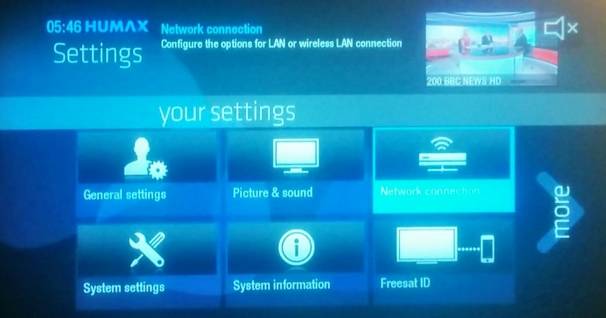 Use the right arrow to select "Network connection" and press "OK".
Step 2 On the "Broadband connection screen"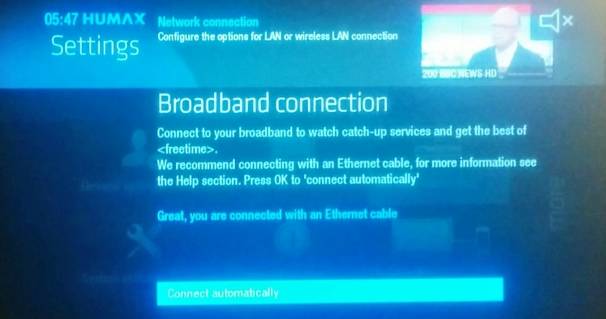 Press OK to select "Connect automatically".
Step 3 See the "Great You're connected" screen.
This means everything is OK.
Step 4 Press the "freesat button" and scroll to "On Demand" and press OK
Everything will be fine until the box is powered off.