ITV4 now on Freeview Light transmitters: retune needed for all Freeview homes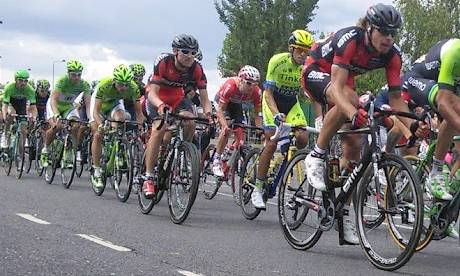 If you have Freeview Light
Depending on your equipment, you may just see the channel appear at number 24. If it doesn't you will just need to "scan for channels" (or "retune" in old money).
If you have full Freeview number
If you have a very modern Freeview, Freeview HD or YouView box then it will have automatically noticed that ITV4 has moved from the COM6 multiplex and you will just need to carry on as before.
However, older boxes can get "confused" when a channel moves between multiplexes. This is because they don't know to "release" the 24 slot first, and finding the "new" ITV4 will stick it on 824 or the first free number between 800 and 899.
If you have this problem, the solution is to follow this:
https://ukfree.tv/article/1107052354/My_Freeview_box_has_no_EPG_is_blank_on_FIVE_ITV3_I
Why ITV4 and not ITV3 (or ITVbe)
ITV3 is a popular channel (the best of ITV archive), ITV4 does contain a considerable amount of live sport (such as the Tour De France). Also ITV3 is available on the PSB3 multiplex in the Channel Islands
Why have +1 channels on the Freeview Light transmitters?
Some viewers wonder why there is the need for ITV+1 and Channel 4+1 on the PSB2 multiplex (and Film4+1 on PSB3) rather than provide a wider choice of content.
The main reason is that only PSB2 is designed for ITV advertising: if ITV+1 was on a commercial multiplex it wouldn't be able to have the correct local adverts. This is required for "Contract Rights Renewal remedy (the CRR remedy)" - http://licensing.ofcom.org.uk/tv-broadcast-licences/other-issues/contract-rights-renewal - which has been put in place because ITV channel dominates the UK television adverts market due to the exceptional number of viewers.
Comments
Thursday, 3 September 2015

So nice to hear we have another channel to view on light. Might we be getting more?

Sue's 1 post
Tuesday, 8 September 2015

It is long overdue that those who have to suffer 'freeview light' have a say in what we get, ie scrap the advert channels and give us Drama and ITV 3

nick's 383 posts
Friday, 6 July 2018

Hi there, could you please tell me why my tv has gone to "no signal" while I was watching "The Dog Rescuers", this is on Channel 54. I then checked channel 61 where I am catching Tenko at the moment and that also has no signal, Channel 20 which I like to watch old sitcomes on is the same. , I retuned and now find that these particular channels have completely disappeared from the list. It seems that Freeview channels are just being gradually removed, and I have to say that what is left does not interest me at all. Having grown up without tv I find this constant removal and switching channels around quite annoying and could easily give up tv watching altogether! I have done it in the past and am reaching the point of no teturn. Could someone please enlighten me. Thank you

Julia Wood's 1 post

Julia Wood: Retuning was the worst thing to do as you've now deleted a bunch of channels which were correctly tuned to begin with. The channels you mention have not been removed from any transmitter. Please provide a full postcode so that we can see which transmitter you're using, where you are in relation to it and your predicted coverage etc. Without the information we can only offer generic advice such as to check for any loose or damaged cables and connections behind your TV etc.

StevensOnln1's 3,511 posts
Saturday, 5 January 2019

Hi, everyone, just to inform you that ITV 3 is available here on Skye on the Freeview light service.

Richard's 9 posts

Richard: ITV3 moved to the PSB2 mulitplex and has therefore been available from every Freeview Lite transmitter for several months now.

StevensOnln1's 3,511 posts
Your comment please