Time for the BBC to release the DOGs?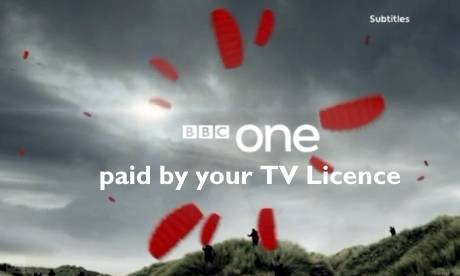 Brian Butterworth
published on
UK Free TV
Here's an interesting document that has been doing the rounds. It's called "Life without the BBC Household Study, 15 August 2015" and it seems that when cut off from ALL of the BBC services, these test households really didn't that they were watching the BBC.
Which rather begs three questions:
Why BBC should not start using DOGs on BBC One and BBC Two, so viewers can know they are watching the BBC. I watch everything on iPlayer and I really don't mind the BBC watermark in the top right hand corner.

Shouldn't the BBC use the tagline "paid by your TV Licence" on everything it makes in the UK?

The radio stations *especially* need to use these five words at least every hour. "This is Five Live from the BBC, paid by your TV Licence". "The Six O'Clock News on BBC Radio 4 paid by your TV Licence, the headlines this evening".
Flip up the words "BBC: paid by your TV Licence" TV during channel idents?
At least until there is a new BBC Charter? Do you have a better idea?