Prepare yourself for Cord Cutting: Where do I watch TV now?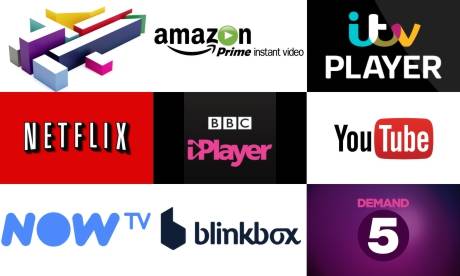 Next: work out the devices you can watch online long-form video?
Let's not call it TV anymore. Television is so last century! We will call it long-form video.
There are several types of device that you can watch long-form video. These includes most smartphones, Personal Computers and tablet computing devices.

Smartphones
Smartphones are mobile phones that come with either the Android or Apple iOS operating system. They have quite small screens and even smaller batteries. To get the best from them you will need to be familiar with idea of apps. Apps are small programmes that provide a specific vendor function. To watch long-form video you will need the BBC iPlayer, All 4, ITV Player, Demand 5, YouTube and – for a fee Netflix, apps. Once installed, each one will quickly help you watch the content from the supplier.
On the upside, you can often download video content to a smartphone, so you can use the fast broadband at home to save a long-form video and watch it somewhere with a poor signal, such as on an underground train, on a bus or in the back of a car.
However, you can easily flatten the battery, so you might need to plug the smartphone into a charger if you want to watch many hours of video. A small stand might make viewing content more comfortable too.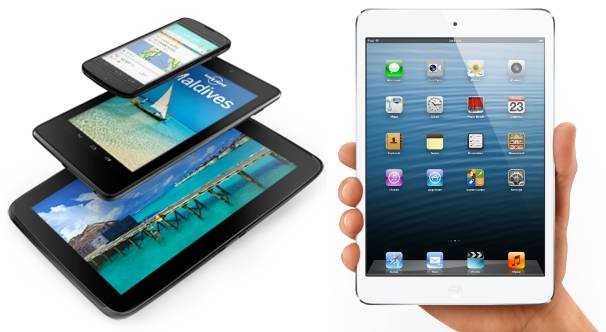 Tablet computing devices
In many ways the tablet computers are just larger versions of smartphones, but without the ability to make calls. They have larger batteries, and sometimes better battery life. Some devices have only Wifi (or wireless internet) access, other also have the ability to use (for a fee, of course) 3G and 4G mobile data.
Generally the Android devices use the same app as smartphones, scaling the content to match the device. Apple's iPad devices usually need a separate, special compatible app to make best use of the larger screens.
The larger screens are great for a single person and can be used in bed or sitting on a sofa with ease, but you will probably need to be intimate with someone if you want to share the screen.
Some tablet devices have HDMI ports: this means you can plug them into a larger screen to share the video content with a roomful of people.
Personal computers

Since the late 1980s the personal computer has general meant one of two things. Either a large metal box connected by wires to a monitor, mouse and keyboard, or a hinged portable device seemingly half screen, half keyboard.
Today, these devices usually have a version of Windows on them and made by a large number of hardware companies, or are made by Apple.
Generally speaking, on both system you will be using a web-browser to watch TV. This will probably be a software program called Chrome, Internet Explorer (possible Edge), Safari or Firefox.
To watch long form video you will visit a web site, such as BBC iPlayer , On Demand - All 4, ITV Player homepage - ITV Player, Demand 5 | Channel 5, YouTube or - if you want to pay Netflix - Watch TV Programmes Online, Watch Films Online and Watch Movies, TV shows & Sports online instantly | NOW TV.
With a laptop, you can choose here to watch TV anywhere you can rest the device. You can often use an HDMI cable to share the laptop's screen with a room of people.
Chromecast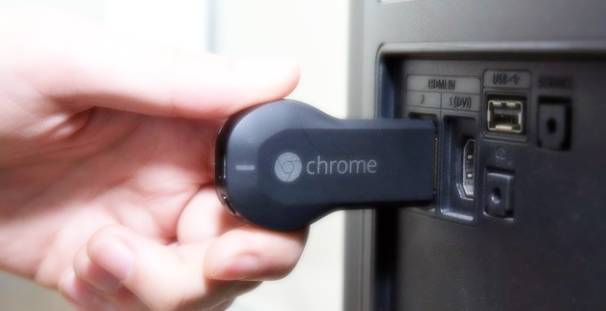 A great idea if you have a TV screen no longer connected to the live broadcast network is to use Chromecast.
This £30 device plugs into the HDMI slot of any TV. Once you have set-it up – using your mobile phone or tablet to provide it with your wireless password, you can send anything you are watching on BBC iPlayer, Youtube, Netflix or NowTV to the TV screen.
You can still use your phone or tablet to pause the video too, and it doesn't use the battery up. And, if you have Windows and Chrome, you can use the Google Cast to send literally ANY internet video to a Chromecast device.
Another Google Chrome extension Videostream for Google Chromecast will allow you to send any video on your PC to the Chromecast with the minimum of fuss.
So, are you ready to cut do the Cord Cutting now?
Comments
Sunday, 12 July 2015

If more and more people start to use iplayer and the like to watch TV, rather than watching it live when broadcast, to save paying the licence fee or not, then the BBC will make sure that a licence fee needs to be paid for using iplayer. They have to get their funding somehow.

Ian's 5 posts

It's a nice idea if options are available to everyone but I think there are a number of points here which are not covered and this would require a major adjustment in peoples life.
There is an increasingly wide gap between the quality of the IP signal available (Internet via telephone network or mobile phone network) from <2G to 4G. Therefore, many people outside of cities and towns only have limited content delivery capability and probably therefore contract limitations. Also, significant areas still can't receive all the DTT services, often the same areas.
Linear service TV delivery offers the easy preferred option for many people and also makes it easy for broadcasters to advertise what they offer (the EPG).
Quite a lot of content is not offered over the IP delivery serices (iPlayer, etc.) because of content ownership licensing with major sports events and films being the obvious examples. An example is that many major sports events cannot be downloaded after the event.
The result would probably be that people would be forced to services sucha as Sky or Virgin.
Thanks for reading

Dave Walton's 1 post
Tuesday, 14 July 2015

Lets face it all they want to do is make us pay for everything. What sport is left on BBC now? Wimbledon and half the rugby soon and a few football games a year or 10 minutes of your favourite club team if your lucky. I want terrestrial and have decided if it goes to Sky or Virgin guess I won,t be watching it. Murdoch, Branson etc are rich enough

john martin's 103 posts
Sunday, 26 July 2015

hi lately i have been having trouble with recording from my panasonic blue ray free sat box.when i play back the recording the picture and sound keeps breaking up ,it only seems to happen on itv and in the after noons on the programme the chase,,it doest happen on bbc tv please can any one help

m.whitbrook's 28 posts

m.whitbrook: You really have to determine whether the problem is with the recording side of the box, or that the signal from the tuner is glitching during the recording, the only way of finding this out being by viewing the programme (via the box) at the same time as its being recorded.

If the latter applies, check the coax is still a tight fit where it enters the "F" connector on the rear of the box, as a less than perfect connection can in some instances only affect one programme, you should also try swapping the two inputs over, as thats a way of checking the port being used on the LNB.

If none of these measures makes any difference, then try resetting the box.

By the way, are you using your own dish?, or are you connected into a communal dish system?

jb38's 7,179 posts

i have further news on this problem, apparently now, i have found that its breaking up with out recording via the blue ray free sat box , it broke up on the johanna lumley programmme documentary as well, but i will check the leads later ,as it was showing normal not play back.thanks for reply

m.whitbrook's 28 posts
Monday, 27 July 2015

Broke up when you were recording Joanna Lumley? MMMM maybe even your box has taste? LOL

john martin's 103 posts
Monday, 7 September 2015

just buy an android tv box and load kodi/xbmc,you can watch anything and everything on it

gaff54's 1 post
Friday, 5 August 2016

How do I get Capital Tv in the good old USA , San Diego Calif. 91910 Please :-) , I have a Roku Box with private channels how do I add it ???

G.E. Sheets's 1 post
Saturday, 6 August 2016

G.E. Sheets:

As this website is primarily aimed at TV reception problems in the UK, it is unlikely that any of the regular contributors would have any or sufficient knowledge of broadcasting in the USA. I imagine that if they provide an internet feed you should be able to get that. Try looking at their website, Capital TV (Sky 388 / Freesat 507) - Capital FM

None of the TV nor FM/DAB transmissions will be available outside of the good old UK.



MikeP's 3,056 posts
Select more comments
Your comment please