Show me the 55 TV channels have moved to the new Astra 2G satellite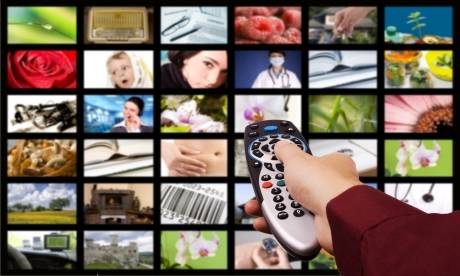 Due to the poor reception many people were finding from the Eutelsat 28A satellite, over 50 TV channels have moved to a new satellite.
The https://ukfree.tv/extras/satellite_footprints page has been updated to show the new allocations.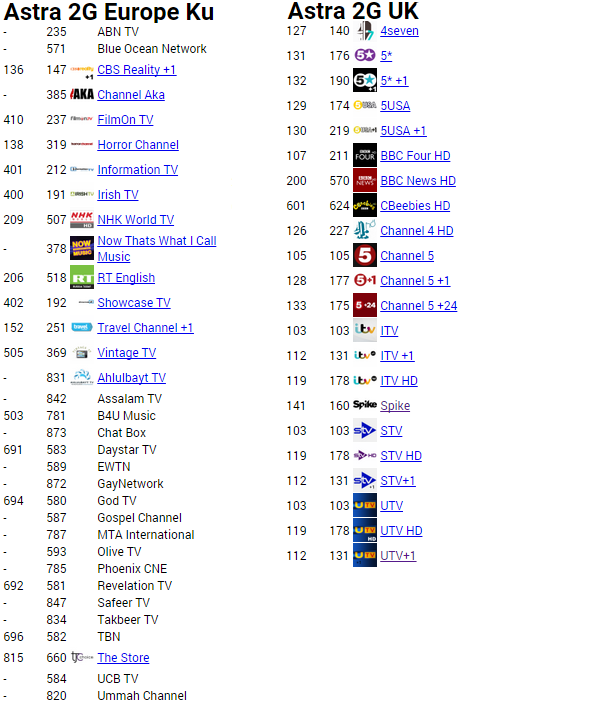 What do I need to do?
If you use Freesat or Sky (paid or non-subscription) your set-top box will automatically change to the new transmissions. The very most you may have to do is power off the box and back on again.
If I'm not in the UK or have unbranded satellite kit?
The channels now on the Astra 2G UK satellite beams will be received OK in the UK and Ireland, but will require a large dish to stand any chance outside this area.
The coverage areas for the new 2G Europe and UK beams are shown here.
See also Satellite Update: Astra 2G is live - the big reshuffle is underway | a516digital
Comments
Sunday, 22 November 2015

Can't get freesat channel 157 any more

A wells's 1 post

A wells: It would appear that Showbiz TV (157) was removed from Freesat listings as from November 19th, it now only being available on Sky (no card) 266.

jb38's 7,179 posts
Sunday, 28 May 2017

I have lost my signal on my free sat box
It is showing 2 A symbol s with a line on top

Peter Drinkwater's 1 post
Thursday, 1 July 2021

I have lost channel 55.. Can I still get it on another channel?

Phyllis Inglis's 1 post
Saturday, 1 October 2022

My Astra and Eutilsat channels that usually
broadcast my programs say no signal the last
2 weeks. Even though the set top
box says the signal is OK. Returning the channels
doesn't seem to work.

mark stephens's 2 posts

My Astra and Eutilsat channels that usually
broadcast my programs say no signal the last
2 weeks. Even though the set top
box says the signal is OK

mark stephens's 2 posts
Select more comments
Your comment please