More digital radio stations. Ofcom - finally - proposes DAB+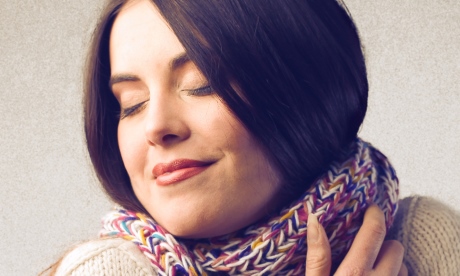 From the new consultation document, Broadcast Digital Radio Technical Codes and Guidance Consultation on updates and amendments

The proposal is to allow the use of the High-Efficiency Advanced Audio Coding in addition to the MPEG-1 Audio Layer II that is used to encode the sound into the DAB broadcast. It does not change the fundamental levels, which remains Orthogonal frequency-division multiplexing.

Ofcom says, in Section 2 Introduction of alternative audio encoding: DAB+

2.4 Use of HE-AAC encoded services within a DAB multiplex has been termed DAB+. The benefits of DAB+ are that it enables audio services to be broadcast at a higher sound quality for a given bitrate than MP2 or to fit additional services into a multiplex at a lower bitrate than MP2 but with equivalent quality. This provides the opportunity to carry many more services and/or better audio quality for services operating in the same spectral occupancy.

2.5 In our 2007 consultation The Future of Radio we said that adoption of DAB+ could be desirable if this was the future direction of DAB across the world. DAB+ is now being adopted in many countries across Europe as well as Australia and other parts of the world.

2.7 It is likely that a complet change to DAB+ in the UK would be a longer term transition that would take into account the installed base of DAB-only receivers in the UK and the current relatively low level of penetration of sets that are compatible with DAB+. It is however likely to be beneficial to include the DAB+ standard into the Digital Code and to permit its limited deployment now and therefore enable the future wider adoption of the technology in the UK.

2.10 Inclusion of DAB+ in the Digital Radio Technical Code does not provide consent for services on existing multiplexes to switch to DAB+. Ofcom would however consider requests for services to switch to DAB+ from operators of existing multiplexes, taking into account the reasons for the request and the potential impact upon listeners that such a change would entail.

I am going to make a guess that this is going to please all the readers of UK Free TV!
Comments
Thursday, 17 April 2014

Briantist: I am sure that many of the 90000 people who rely on LW to recieve Radio 4 are doing so for a very good reason i.e. they simply do not have the means to recieve it any other way. You can have all brands of sophisticated new fangled equipment, the problem is that none it is all pros and no cons and none of it (currently) ensures blanket coverage. Which is why we need DAB and FM and MW/LW.

Surely there IS a difference between switching off a service used by 200 people and 90000 (regardless of % of population?)

Not to mention that the LW was used during WW2 to send coded messages to the French resistance. Really it should have some kind of protected status as part of our history/national treasure?

Stan's 27 posts
Friday, 18 April 2014

Stan:

Thre is no law in place to restrict FM/MW/LW to radio broadcasting, it's up to Ofcom what they do with spectrum.

Ofcom have suggested using FM spectrum for white space devices after the radio services are switched off. They published a paper on this on July 6 2011.

Mark's 181 posts

FM/MW/LW are restricted by international law. White space services fit in the frequencies between FM stations so there is no need for any switch off. Digital Radio Mondile DRM+ is an example of such a service.

trevorjharris's 367 posts

Briantist
Last year I got a DAB will I be able to get DAB+ with radio or will have to get a new one?.
David Parker

David Parker's 86 posts

Quite a few DAB radios sold in the UK already support DAB+. What make and model of DAB radio did you buy? (52.9548,-1.1581)

SeeMoreDigital's 40 posts
Saturday, 19 April 2014

SeeMoreDigital
The radio i got is one of tesco own .the model number is
DR11204W.
Hope this helps cannot find any more info on the set.
David Parker

David Parker's 86 posts

I would not worry about it. First Ofcom have got to sell the second multiplex and there may be no takers. Then the owners will have to find a radio station willing to join the multiplex and use DAB+. DAB+ would be cheaper but with a smaller audience. So it is very unlikely to ever happen.

Some DAB radios have DAB+ hardware but would require a software upgrade. This is likely to be chargable because additional licence fees would have to be paid.

DAB is dead and Ofcom should be looking to the more advanced system if there is demand for radio system. My view is the the Internet will eventually become the technology of choice for both radio and television.

trevorjharris's 367 posts

"trevorjharris: ...My view is the the Internet will eventually become the technology of choice for both radio and television."

As a transport system I'm inclined to agree. But unless everything is going to be accessed through a smart phone, we still need some well designed hardware devices with good feature sets, to find and play all these radio and TV streams though... (52.9548,-1.1581)

SeeMoreDigital's 40 posts

...except who will be willing to listen to radio solely via internet when at home and use 4 times more energy for the same result as Analogue or even DAB/DAB+??? Who will want to consume radio solely on their smart phone when in the car and drain their batteries (again for no additional benefit)?

Also, what if the inernet goes down??? There must then be a bomb-proof system (like the trusty old Analogue) in place, or else listeners could demand some explaining..

Look. I have nothing against digital, in principle. It has and will continue to have it's place, but that's about it. Analogue is, realistically, not going anywhere, any time soon, if ever. If there is one thing that will keep it alive for decades or even centuries to come, it's it's simplicity and low operating costs.

I don't think we will ever see a completely silent MW, as there will always be dedicated individuals out there willing to make use of this valuable resource. Of course, whether much of it will be meaningful enough to replace current MW services is another question though LOL.

DRM? Are you kidding? Trialled a set last year. The quality makes late-night Analogue MW sound avant guarde. The content is zilch. Well, nothing worth talking about, anyway. I wouldn't mind betting that by the end of the decade DRM will have gone the way of the Beetamax. India in the end won't use it.

Stan's 27 posts

trevorjharris:

"First Ofcom have got to sell the second multiplex and there may be no takers."

National DAB multiplexes are awarded on a "beauty contest" basis for a nominal application fee, only national FM/MW licences are awarded by auction. Arqiva, the owners of Digital 1, are almost certain to bid for it, as it would just be an extension of their current business and they could easily add it to their existing sites. The rule preventing one company owning both multiplexes was abolished 2-3 years ago.

"Then the owners will have to find a radio station willing to join the multiplex and use DAB+".

There is no requirement for any of the Digital 2 stations to use DAB+, Ofcom are making it available as an option but it isn't mandatory. The whole of the multiplex could be filled with DAB (mp2) stations under their proposals.


Mark's 181 posts
Select more comments
Your comment please