Want to watch BBC three or CBBC in HD? You need to retune your Freeview box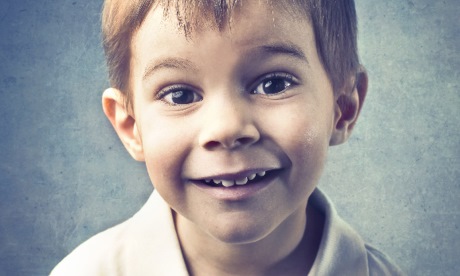 Brian Butterworth
published on
UK Free TV
OK, not too much to look at today, but if you retune your Freeview HD (or Youview) box you will see two text screens:




Channel 73 is for CBBC HD, and 105 for BBC three HD (sorry, Channel 5 HD, you have missed your Freeview slot!)

Thanks to the ever-vigilant Sharealam for spotting that, as well as 63 being ITV3+1.
Comments
Wednesday, 18 December 2013

David Mansell: The last sentence is a (vague) reference to possible developments in the future. Ofcom is considering what would happen if even more spectrum is transfered to usage by mobile devices. There is already a plan for the possible transfer of C49 to C60 from Freeview to 4G/5G from about 2018. This is why broadcasters and regulators are keen for viewers to buy DVB-T2 equipment or install satellite receivers so that fewer UHF frequencies are required to maintain Freeview coverage. Ofcom are considering possible longer term options which would see the spectrum available for Freeview reduced further, or even a total cessation of Freeview with TV services delivered by satellite or on-line. A look at the situation in Germany where just PSB services now use both UHF and satellite, with commercial services only using satellite -SD is free-to-air, HD is subscription, might be an indication of future developments in this country. Arqiva has already said that we might run out of frequencies in the UK with the 2018 plans - so what happens to relays that can't be accommodated?

KMJ,Derby's 1,811 posts

David Mansell: There is simply not enough UHF spectrum available to carry more than 5 HD streams from each of the 1000+ transmitters in the country.

Therefore, as 6 UHF channels in the 600MHz range are available after reorganisation at the digital switchover, 30 transmitters are being set up with capacity to broadcast a total of 10 HD streams, which will cover 70% of the population by summer 2014.

So the question to you is, should 70% of the population be deprived of BBC4/News/Cbeebies/Al Jazeera in HD just because you won't be able to get them?

Michael's 358 posts
L
Lou Fashioni
6:10 PM
Southport

Lou Fashioni: Hi Dave, thanks for the quick response. There is an apartment block opposite but I live in a single occupation house with a single ariel, I do, however use a signal booster, would this make a difference?

Thanks

Lou Fashioni's 2 posts

Lou Fashioni: No.

I suggest that the reason might be because you have a Group C/D aerial, which is the sort generally installed for Winter Hill. A wideband replacement may be required.

Aerials are designed to pick up (be sensitive) across a particular band/range a frequencies - they aren't interested in whether the signal is analogue or digital. Group C/D is the *top third* of the band of frequencies used for TV.

From Winter Hill the four analogue channels were and the main Freeview channels are still broadcasting on frequencies in the C/D group.

Unfortunately, the new HD multiplex broadcasts on UHF channel 31, which is a Group A channel and therefore in the *bottom third* of the band of frequencies used for TV. And to boot it is on lower power than the rest.

This is the way nowadays - transmitters using a hotch potch of frequencies in different groupings.

Particularly if the aerial serves only one television the booster probably isn't needed for reception of the main Freeview channels. However, it is worth trying it in an effort to receive the lower powered HD services.

On one of the HD receivers, go to the manual tune screen. Select/entry UHF channel 31, select DVB-T2 rather than DVB-T if there is an option and wait to see if it gives an indication of strength/quality. Try turning up the booster if it has such a control and see if the strength on C31 has improved.

Dave Lindsay's 5,724 posts
Thursday, 19 December 2013

Michael, Idon't wish to deprive anybodyn of anything : that is a ludicrous thing to say. I live in the area covered by the Emley Moor transmitter. I just wish to be able to recieve what that transmitter is broadcasting. Doesn't seem unreasonable to me.

David Mansell's 67 posts

David Mansell: Then, if your area is "covered", fit an aerial to receive from Emley Moor.

Dave Lindsay's 5,724 posts

since the broadcast of extra HD channels bbc3HD.bbc news HD,cbeebies HDetc, I am no longer receiving any HD channels after retuning my HD box The box is a Bush DVB680

Bob Turner's 2 posts
Saturday, 21 December 2013

Dave Lindsay,
I syted at the beginning that I receive my Freeview via a relay. That relay is supplied by Emley Moor but only provides Freeview Lite. I've accepted that I will only get the commercial channels which the commercial stations are willing to provide, but I do expect to be able to all the HD channels which the BBC transmit so I can see no point in your moronic comment.

David Mansell's 67 posts

That should be "stated" and "be able to receive".

David Mansell's 67 posts
Tuesday, 7 January 2014

Why do we have to suffer the HD nag screen on BBC programs, we all know by now that most are also in HD.
There is no need to block the center of the picture, small semi transparent in a corner would be OK
ITV gets on alright with out it.
Why do they see a need to try force the viewer on to HD.

David Western's 2 posts
Select more comments
Your comment please