Two final Freeview retunes in Scotland on 24 and 31 July 2013

Brian Butterworth published on UK Free TV
The original plan for digital-only television services had created a set of cleared (unused, for resale as 4G) frequencies in the range C31 to C40, and a smaller one in the C63-C68 range. However, to align the frequencies with the rest of Europe and to provide the mobile internet companies with more desirable frequencies the allocations were changed - see Digital Dividend - changes to the 800MHz band.

In the regions that switched-over after the decision was taken, the new frequency plan has been used. In the regions that switched before, viewers will have to perform one more retune.

This week, on Wednesday 24th July 2013, viewers of the Keelylang Hill and Bressay transmitter groups will see another minor Freeview change.

The following is a list of which TV channels are carried on which multiplex transmission:


Wednesday 24th July 2013 Keelylang Hill and Bressay transmitters and transmitter groups
At some point before 6am, Keelylang Hill will change: the
Freeview HD
(PSB3) multiplex will move from
C49
to
C39
+ and the Arqiva B (COM6) multiplex will move from
C50
to C40+
Viewers on the following relays will see changes as follows:
Collafirth Hill
: PSB3 C49 to C39+ (noon)
Scalloway
: PSB1
C62
- to C50 (11am)
Swinster: PSB1 C62- to C50 (11am)
Weisdale
: PSB2
C61
to C49 (3pm)
If you use the
Burgar Hill
,
Pierowall
or
Voe
transmitters, you do not need to retune, but you will not have Freeview HD until 11am, noon and 3pm respectively.
Wednesday 31st July 2013 Rosemarkie, Knockmore, Durris and Skriaig transmitter and transmitter group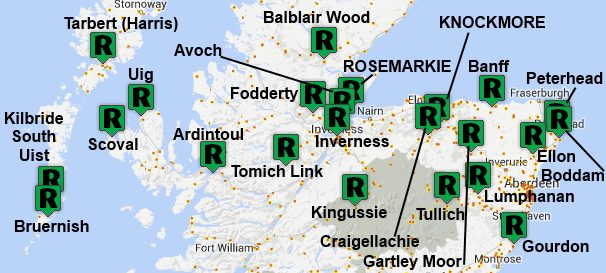 In a week's time, on Wednesday 31st July 2013 the final changes occur.
At 6am -
Rosemarkie
's the Arqiva B (COM6) multiplex will move from C50 to C40+ and the PB2 mutiplex from C49 to C39+. At
Knockmore
: Arqiva B (COM6) will change slightly from
C60
to C60-, but you should not need to retune.
The following relays will require a retune at the given time to restore the listed service:
Ardintoul
: PSB2 C49 to C39 (11am)
Avoch
: PSB3 C61 to C49 (3pm)
Balblair Wood
: PSB1 C62- to C50 (11am)
Banff
: PSB3 C49 to C39 (3pm)
Boddam
: PSB3 C49 to C39 (3pm)
Bruernish
: PSB3 C50 to C40 (1pm)
Craigellachie
: PSB2 C61 to C49 (3pm)
Ellon
: PSB2 C49 to C39 (11am)
Fodderty
: PSB2 C61 to C49 (3pm)
Gartley Moor
: PSB2 C61 to C49 (11am)
Gourdon
: PSB1 C62- to C50
Inverness
: PSB1 C62- to C50 (11am)
Kilbride South Uist
: PSB1 C49 to C39 (4pm)
Kingussie
: PSB3 C50 to C40 (11am)
Lumphanan
: PSB3 C49 to C39 (3pm)
Peterhead
: PSB1 C62- to C50 (11am)
Scoval
: PSB1 C62- to C50 (11am)
Tarbert
(Harris): PSB2 C49 to C39 (11am)
Tomich Link
: PSB2 C49 to C39 (11am)
Tullich
: PSB1 C62- to C50 (11am)
Uig
: PSB3 C50 to C40(3pm)
Some relays do NOT require a retune, but one or more multiplex will be out of service for a time:
Auchmore Wood
,
Cromarty
,
Fort Augustus
,
Tomatin
out until 11am.
Clettraval
,
Lochmaddy
out until 11am.
Daliburgh
out until 1pm. Glen Covinth, Glen Urquart, Tomich,
Wester Erchite
,
Lairg
out until 3pm.
Borve
out until 5pm.
Notes about retuning
If you are not on the list, you should
scan
your box from around 6am.
When you now rescan, you MUST do a "first time installation" or "factory reset" scan (sometimes called "shipping state"), not a simple "add channels"
. Do the procedure you did on "national retune day", September 30th 2009, see
Freeview Retune - list of manuals
.
If you can't recall the procedure or find the manual, please see
generic clear and rescan procedure
.
Some people may find problems with the newly allocated frequencies - if so, please see
Single frequency interference
.
Cable and satellite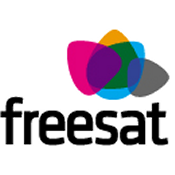 Cable
(Virgin Media) and
satellite
(
Sky
,
Freesat
,
fSfS
) viewers are not affected by the changes. Remember, however, that you may be using
analogue
TV to watch on a second or third set and it might need a Freeview box.
Originally published on 21st July 2013 at 17:07
Comments
Thursday, 25 July 2013

Can you advise the freeview coverage from the Skoval(Skye) mast. Is there reception in the upper Glendale Valley in a postion in line of site of the transmitter due south.
Location is approx 3 km from the transmitter. Are there any special aerial requirements?

Ian Kinnaird's 1 post

Ian Kinnaird: If you are referring to a location thats anywhere near to the Feriniquarrie area then reception is not indicated as being possible, you can view this by opening the undermentioned link and going to the top of the page and where you will see the "approximate" coverage of the transmitter being indicated, this shown in more detail by by blowing the image up.

jb38's 7,179 posts

Ian Kinnaird : This of course even being clearer if I had entered the link referred
to.

Scoval (Highland, Scotland) Freeview Light transmitter | ukfree.tv - 11 years of independent, free digital TV advice

jb38's 7,179 posts

Ian Kinnaird: I would suggest "yes".

As a test I inputted the postcode for Glen Stores at Lephin and Digital UK predicts excellent reception:

Coverage Checker - Detailed View

The channels are Group C/D (top third of the band of TV frequencies). In order to be future proof I would use a wideband aerial, rather than a C/D one.

4G services have meant the clearance of channels 60 to 68. In future there may be more changes which will cause high channels to be moved downwards.

On the basis that the predictor scores 100s across the board I suggest that a log periodic will probably work:

Online FM DAB TV Aerial sales

UHF Aerials [Aerial Type: Uhf Log-periodic] > AerialSat.com

Best aerial for house motorhome or caravan log periodic

Dave Lindsay's 5,724 posts

jb38, Ian Kinnaird: The coverage map on this site has been produced using the Scoval HP radiation pattern. This produces a narrow beam to feed another transmitter:

mb21 - The Transmission Gallery

The main service is vertically polarised and would appear to be available from the southern face of the transmitter.

Dave Lindsay's 5,724 posts

jb38, Ian Kinnaird: Unfortunately the Scoval VP radiations patterns aren't available:

Eitshal Group Photos by MikeDimmickTx | Photobucket

Dave Lindsay's 5,724 posts

Dave Lindsay: Yes, thanks for pointing that out, as I was purely going by that being indicated on the Scoval transmitters / services provided page.

jb38's 7,179 posts
Tuesday, 30 July 2013
D
David Bayliss
9:34 PM
Weybridge

I have a spare UK TV and a spare UK Freeview box. If I took these to the South of France would the TV work and would the freeview box pick up any channels - French and or English?



David Bayliss's 1 post
Wednesday, 31 July 2013

At last an end to this farse

Iain Davies's 38 posts

David Bayliss: You won't get any English channels - the Freeview DTT signals don't reach beyond the UK's borders.

There are about 25 free-to-air channels on French DTT, most of which are in MPEG2.

So, if you have a Freeview HD box, you will get a few more channels.

Briantist's 38,844 posts
Select more comments
Your comment please