29th May 2013 retunes for Oxfordshire and East Midlands

Brian Butterworth published on UK Free TV
The original plan for digital-only television services had created a set of cleared (unused, for resale as 4G) frequencies in the range C31 to C40, and a smaller one in the C63-C68 range. However, to align the frequencies with the rest of Europe and to provide the mobile internet companies with more desirable frequencies the allocations were changed - see Digital Dividend - changes to the 800MHz band.

In the regions that switched-over after the decision was taken, the new frequency plan has been used. In the regions that switched before, viewers will have to perform one more retune.

This week, on Wednesday 29th May 2013, viewers of the Waltham and Oxford transmitter groups will see another minor Freeview change.


Waltham transmitter and transmitter group
Between midnight and 6am, the Waltham transmitter will change the transmitter frequency of the PSB1
multiplex
from
C61
to
C49
. PSB1 (also known as BBCA) carries 1 BBC One East Midlands, 2
BBC Two
England, 7
BBC Three
, 9
BBC Four
, 70
CBBC
Channel,71
CBeebies
, 80
BBC News
, 81
BBC Parliament
, 301 301, plus 12 others.
Due to this change, all the relays of Waltham will need to be retuned to the main transmitter. If you
Ambergate
,
Ashbourne
,
Ashford in the Water
,
Bolehill
,
Darley Dale
,
Derby
,
Eastwood
,
Leicester
,
Little Eaton
,
Matlock
,
Parwich
or
Stamford
DO NOT RETUNE - just wait for the BBC
channels
to return.
The following relays of Waltham will change their transmission frequencies.
Belper
: PSB2
C62
to
C50
(PSB2 is 3 ITV (Central (East micro
region
)), 4
Channel 4
Midlands ads, 5
Channel 5
Part
Network
ads,6
ITV 2
, 13 Channel 4+1 Midlands ads, 14 More 4, 28 E4, 33 ITV +1 (Central
west
)).
Birchover
: PSB1 C49 to
C39
Stanton Moor
: PSB2 C62 to C50
Oxford transmitter and transmitter group
Between midnight and 6am, the Oxford transmitter will change C62 to C50 . COM4 (or SDN) carries the 10 ITV 3, 20 G.O.L.D. (not free), 25
Dave ja vu
, 26 Home (not free), 27 ITV 2 +1, 30 5*,31
5USA
, 34
ESPN UK
(not free), 38
Quest
, 39 The Zone, 44 Channel 5 +1, 72
CITV
channels.
As COM4 is not provided on the
relay
transmitters, there will be no loss in service or need to retune.
Notes about retuning
If you are not on the list, you should
scan
your box from around 6am.
When you now rescan, you MUST do a "first time installation" or "factory reset" scan (sometimes called "shipping state"), not a simple "add channels"
. Do the procedure you did on "national retune day", September 30th 2009, see
Freeview Retune - list of manuals
.
If you can't recall the procedure or find the manual, please see
generic clear and rescan procedure
.
Some people may find problems with the newly allocated frequencies - if so, please see
Single frequency interference
.
Cable and satellite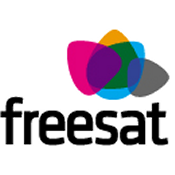 Cable
(Virgin Media) and
satellite
(
Sky
,
Freesat
,
fSfS
) viewers are not affected by the changes. Remember, however, that you may be using
analogue
TV to watch on a second or third set and it might need a Freeview box.
Next to change
The next changes are on 5th June 2013
Beacon Hill
: PSB1
C60
+ to C60-
Beaminster
: PSB1 C62- to C50 3.8W to 15W PSB2 3.8W to 15W PSB3 3.8W to 15W
Beer
: PSB1 C62- to C50 3W to 4.8W PSB2 3W to 4.8W PSB3 3W to 4.8W
Bincombe Hill
: PSB1 C62- to C50
Brixham
: PSB2 C50 to C40
Budleigh Salterton
: PSB1 C60+ to C60-
Crediton
: PSB3 C50 to C40
Dawlish
: PSB1 C62- to
C48
PSB2
C59
to
C52
Helston
: PSB2 C61 to C49
Ivybridge
: PSB2 C49+ to C40
Kingskerswell
: PSB1 C62- to C50
Liverton
: PSB1 C62- to C50
Looe
: PSB3 C50 to C40
Lostwithiel
: PSB3 C50 to C40
Mevagissey
: PSB3 C50 to C40
Modbury
: PSB1 C62- to C50
Newton Abbot
: PSB2 C50 to C40 PSB2 C50 to C40
Newton Ferrers
: PSB1 C62- to C50
North Hessary Tor
: PSB1 C62- to C50
Pennsylvania
: PSB2 C61 to
C56
Penryn
: PSB1 C62- to C50 4.4W to 11W PSB2 4.4W to 11W PSB3 4.4W to 11W
Plymouth Weston Mill
: PSB3 C49 to C39
Plympton
: PSB2 C61 to C49
Port Isaac
: PSB1 C62- to C50
Praa Sands
: PSB1 C62- to C50 10W to 25W PSB2 10W to 25W PSB3 10W to 25W
Preston
: PSB1 C61 to C52
Rampisham
: PSB3 C50 to C40
Slapton
: PSB1 C60 to C60-
Southway
: PSB1 C62- to C50
St Austell
: PSB1 C62- to C50
Truro
: PSB2 C61 to C49
Widecombe In The Moor
: PSB2 C50 to C56
Comments
Wednesday, 5 June 2013

since the work at waltham i have lost 20 channels on freeview
I have scaned but still no joy
HELP !!!!!!!!!!!!!

lynn's 1 post

My Freeview worked perfectly until the 29th. I now have blocking and freezing and loss of channels. I'm told by digital uk that I have "0verlapping" and that I should manually retune. I found the instructions and followed them many times but problems remain. Whoever screwed up the system should sort it out. I refuse to be forced into buying a new aerial. Never had any problems with one I've got.

David's 2 posts

David.As you did not provide a full postcode or a nearby location,we cannot be of any valuable assistance to you as such !

Mark Fletcher's 673 posts

Lynn.Leicester,LE3 3JQ.Which 20 channels you are not receiving ?
You may need to reset your appliance to erase the previous memory which could be corrupting your system.
Have you performed automatic or preferably manual scanning which often picks up where automatic scanning often fails or picks up from the wrong mast ?

Mark Fletcher's 673 posts

Paul Smith,Wigston.Try resetting your appliance or inputting the BBCA multiplex using manual scan instead of auto scan.

Mark Fletcher's 673 posts
Thursday, 6 June 2013

Mark Fletcher: my postcode hasn't changed. Only the Waltham transmitter has caused the problem. I am in my eighties and haven't a clue what BBCA multiplex is. I have manually tuned c49 C29 C56 and C57. Doesn't solve the problem.

David's 2 posts
R
Richard Creswell
10:10 AM

My postcode is OX394AE. Since the retune on 29th May I have had regular drops in signal or poor signal strength. Is there anything I can do to remedy this? What are these "filters" mentioned in the Daily Mail article today? Millions of households could lose television signal as 4G network is switched on | Mail Online

Many thanks!

Richard Creswell's 1 post

David: Mark requested your postcode so as to get a handle on likely reception possibilities at your location.

Judging the predictor Waltham, Sutton Coldfield and Belmont may be available. This the overlap Digital UK was referring to.

With digital, a multiplex is a single signal that carries multiple services. For example, PSB1 (aka BBCA) on C49 carries BBC One, BBC Two, BBC Three etc. Each multiplex occupies the same space as a single former analogue service.

If you are manually tuning then you may need to wipe what's already stored. A lot of receivers will add channels that are manually tuned into the logical channel numbers starting at 800.

If you continue to have difficulty with a picture breaking up then check to see if it is tuned to Waltham. If it is then your issue isn't a tuning one. Do this by bringing up the signal strength screen. On there it will usually give the UHF channel number, for example C49 for BBC One from Waltham. Some receivers don't give UHF channel numbers and give frequencies in MHz only. Should this be the case then we can supply you with those.

What I suggest you do is go to the following services and check that they are tuned correctly (by viewing the signal strength screen):

- BBC One C49
- ITV C54
- ITV3 C29
- Pick TV C56
- Film4 C57

The five channels from Belmont are 22, 25, 30, 53, 60.

The five channels from Sutton Coldfield are 43, 46, 42, 45, 39.

Dave Lindsay's 5,724 posts

Richard Creswell: The filters are to filter out signals in the "800MHz band" (UHF channels 61 to 69 which is the top end of the band of frequencies that TVs work with) which is to be used for 4G mobile services.

Tests are presently ongoing in South East London, Brighton and York:

Testing | at800

Judging by your rural location I doubt you will be affected by interference in the future, unless perhaps a mobile base station is located on or close to your property.

According to Ofcom Sitefinder the nearest base stations to you at present are over a mile away.

I wouldn't expect mobile operators to install their stations very close to all Daily Mail readers so as to realise its prophecy!

Dave Lindsay's 5,724 posts
P
Peter Yates
8:18 PM
Leicester

We are having trouble in getting bbc 1 & 2 hd, we have retuned the tv every evening since May 29 and it has to be reset each day!
We have carried out a full reset to factory settings to no avail.
Can you suggest anything to help please?
Our postcode is LE9 6RX

Peter Yates's 1 post
Select more comments
Your comment please