29th May 2013 retunes for Oxfordshire and East Midlands

Brian Butterworth published on UK Free TV
The original plan for digital-only television services had created a set of cleared (unused, for resale as 4G) frequencies in the range C31 to C40, and a smaller one in the C63-C68 range. However, to align the frequencies with the rest of Europe and to provide the mobile internet companies with more desirable frequencies the allocations were changed - see Digital Dividend - changes to the 800MHz band.

In the regions that switched-over after the decision was taken, the new frequency plan has been used. In the regions that switched before, viewers will have to perform one more retune.

This week, on Wednesday 29th May 2013, viewers of the Waltham and Oxford transmitter groups will see another minor Freeview change.


Waltham transmitter and transmitter group
Between midnight and 6am, the Waltham transmitter will change the transmitter frequency of the PSB1
multiplex
from
C61
to
C49
. PSB1 (also known as BBCA) carries 1 BBC One East Midlands, 2
BBC Two
England, 7
BBC Three
, 9
BBC Four
, 70
CBBC
Channel,71
CBeebies
, 80
BBC News
, 81
BBC Parliament
, 301 301, plus 12 others.
Due to this change, all the relays of Waltham will need to be retuned to the main transmitter. If you
Ambergate
,
Ashbourne
,
Ashford in the Water
,
Bolehill
,
Darley Dale
,
Derby
,
Eastwood
,
Leicester
,
Little Eaton
,
Matlock
,
Parwich
or
Stamford
DO NOT RETUNE - just wait for the BBC
channels
to return.
The following relays of Waltham will change their transmission frequencies.
Belper
: PSB2
C62
to
C50
(PSB2 is 3 ITV (Central (East micro
region
)), 4
Channel 4
Midlands ads, 5
Channel 5
Part
Network
ads,6
ITV 2
, 13 Channel 4+1 Midlands ads, 14 More 4, 28 E4, 33 ITV +1 (Central
west
)).
Birchover
: PSB1 C49 to
C39
Stanton Moor
: PSB2 C62 to C50
Oxford transmitter and transmitter group
Between midnight and 6am, the Oxford transmitter will change C62 to C50 . COM4 (or SDN) carries the 10 ITV 3, 20 G.O.L.D. (not free), 25
Dave ja vu
, 26 Home (not free), 27 ITV 2 +1, 30 5*,31
5USA
, 34
ESPN UK
(not free), 38
Quest
, 39 The Zone, 44 Channel 5 +1, 72
CITV
channels.
As COM4 is not provided on the
relay
transmitters, there will be no loss in service or need to retune.
Notes about retuning
If you are not on the list, you should
scan
your box from around 6am.
When you now rescan, you MUST do a "first time installation" or "factory reset" scan (sometimes called "shipping state"), not a simple "add channels"
. Do the procedure you did on "national retune day", September 30th 2009, see
Freeview Retune - list of manuals
.
If you can't recall the procedure or find the manual, please see
generic clear and rescan procedure
.
Some people may find problems with the newly allocated frequencies - if so, please see
Single frequency interference
.
Cable and satellite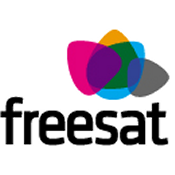 Cable
(Virgin Media) and
satellite
(
Sky
,
Freesat
,
fSfS
) viewers are not affected by the changes. Remember, however, that you may be using
analogue
TV to watch on a second or third set and it might need a Freeview box.
Next to change
The next changes are on 5th June 2013
Beacon Hill
: PSB1
C60
+ to C60-
Beaminster
: PSB1 C62- to C50 3.8W to 15W PSB2 3.8W to 15W PSB3 3.8W to 15W
Beer
: PSB1 C62- to C50 3W to 4.8W PSB2 3W to 4.8W PSB3 3W to 4.8W
Bincombe Hill
: PSB1 C62- to C50
Brixham
: PSB2 C50 to C40
Budleigh Salterton
: PSB1 C60+ to C60-
Crediton
: PSB3 C50 to C40
Dawlish
: PSB1 C62- to
C48
PSB2
C59
to
C52
Helston
: PSB2 C61 to C49
Ivybridge
: PSB2 C49+ to C40
Kingskerswell
: PSB1 C62- to C50
Liverton
: PSB1 C62- to C50
Looe
: PSB3 C50 to C40
Lostwithiel
: PSB3 C50 to C40
Mevagissey
: PSB3 C50 to C40
Modbury
: PSB1 C62- to C50
Newton Abbot
: PSB2 C50 to C40 PSB2 C50 to C40
Newton Ferrers
: PSB1 C62- to C50
North Hessary Tor
: PSB1 C62- to C50
Pennsylvania
: PSB2 C61 to
C56
Penryn
: PSB1 C62- to C50 4.4W to 11W PSB2 4.4W to 11W PSB3 4.4W to 11W
Plymouth Weston Mill
: PSB3 C49 to C39
Plympton
: PSB2 C61 to C49
Port Isaac
: PSB1 C62- to C50
Praa Sands
: PSB1 C62- to C50 10W to 25W PSB2 10W to 25W PSB3 10W to 25W
Preston
: PSB1 C61 to C52
Rampisham
: PSB3 C50 to C40
Slapton
: PSB1 C60 to C60-
Southway
: PSB1 C62- to C50
St Austell
: PSB1 C62- to C50
Truro
: PSB2 C61 to C49
Widecombe In The Moor
: PSB2 C50 to C56
Comments
Wednesday, 29 May 2013

29nd May? Shome mishtake shirley?

Geoff Winkless's 3 posts
Thursday, 30 May 2013

Geoff Winkless: Sorry ... just had a tooth out and not fully functional yet.

Briantist's 38,844 posts

OUCH!

Ian's 497 posts
Friday, 31 May 2013

Ow! Forgiven: nothing worse than the dentist.

As an aside, anyone else think it's a bit off that they only announce these changes via MHEG, given the number of boxes where MHEG is so broken that users disable it?

I know I got no warning of it at all, hence why I ended up on this page!

Geoff Winkless's 3 posts

Geoff - Digital UK has always announced clearance retunes at least two weeks before the change through advertising in local papers, press releases and notices to trade as well as MHEGs, which are the best way to reach people actually watching an affected transmitter.

Brian - Eeek!

Chris's 1 post
P
Paul Smith
7:48 PM
Wigston

My girlfriend retuned my tv on the date stated and I still have no BBC channels. I have retuned since and restored factory settings and I still have nothing.

PLEASE HELP!

Postcode is LE18 3SG Leicester

Paul Smith's 4 posts

Paul Smith: Should you be referring to reception from Waltham, as Sutton Coldfield is indicated as providing a superior signal using the post code provided, then try a "manual" tune on Ch49 which is Walthams BBC.

jb38's 7,179 posts

Paul Smith: Did you not bother to read my reply on the other page you posted on? My Freeview box has no EPG, is blank on FIVE, ITV3, ITV4, ITV2+1, has no sound or the channel line up is wrong | ukfree.tv - 10 years of independent, free digital TV advice

Michael's 358 posts

jb38: I've tried a manual retune and still have notbing

Paul Smith's 4 posts
Wednesday, 5 June 2013

since the work at waltham i have lost 20 channels on freeview
I have scaned but still no joy
HELP !!!!!!!!!!!!!

lynn's 1 post
Select more comments
Your comment please