Channel 4-seven is now in the Freeview EPG in switched-over areas

Brian Butterworth published on UK Free TV
If you do a rescan for channels on your Freeview set-top box or television, you may now find a new channel at position 47 called "Channel 4-seven".

However, this will be only the case if you use on of the main Freeview transmitters that have already gone though digital switchover. So, those in London will not see the channel appear until the 18th April.

This new channel from the Channel 4 Corporation (a not-for-profit public broadcaster) will be something new - for a repeats channel.

Rather than showing the whole of a channel an hour later (as Channel 4+1 does), this new channel will schedule only the top shows from Channel 4 in their original timeslots for the week following their original broadcast on the main channel.

The channel will also appear on Freesat (probably at 127) and other platforms.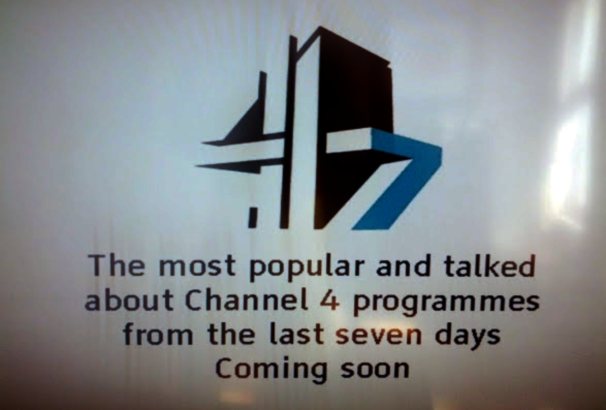 Comments
Friday, 6 April 2012

for gods sake.
less so called "channels" and more programs
Im sick of being force fed the same tired old *carp* on 27 different frequencies and being told the 10 year old "game show/competition/quiz" is "new"

the entire TV industry is a scam

borednow's 1 post

HIDEOUS logo!

woodface's 39 posts

Another pointless channel

Dave's 126 posts
Saturday, 7 April 2012

I can now watch the 7o'clock news at 7pm on Channel 4
The 7o'clock news at 8pm on Channel 4+1 and last week news a week later on Channel 4-seven.

MCMLXII's 12 posts

PS. I can also watch it in SD and HD at the same time on two TV's.

MCMLXII's 12 posts

MCMLXII
You can double that number if you have a plus 1 box.
You can also watch it on-line and many programs are also on DVD.

Mark Agius's 373 posts
Monday, 9 April 2012

woodface: Seems an obvious choice for something on channel 47 to me...

Briantist's 38,844 posts
Wednesday, 11 April 2012

I think they should put film4hd on freesat and freview first then there 4 7 channel

Conor's 60 posts

michael: According to Silvercrest SL35T - No teletext - Freeview - Digital Spy Forums that box doesn't support MHEG-5, so no interactive content at all.

Mike Dimmick's 2,486 posts
D
Des Collier
9:25 PM
Brigg

Now appeared on belmont as from today,on 47.

Des Collier's 171 posts
Select more comments
Your comment please