Channel 4-seven is now in the Freeview EPG in switched-over areas

Brian Butterworth published on UK Free TV
If you do a rescan for channels on your Freeview set-top box or television, you may now find a new channel at position 47 called "Channel 4-seven".

However, this will be only the case if you use on of the main Freeview transmitters that have already gone though digital switchover. So, those in London will not see the channel appear until the 18th April.

This new channel from the Channel 4 Corporation (a not-for-profit public broadcaster) will be something new - for a repeats channel.

Rather than showing the whole of a channel an hour later (as Channel 4+1 does), this new channel will schedule only the top shows from Channel 4 in their original timeslots for the week following their original broadcast on the main channel.

The channel will also appear on Freesat (probably at 127) and other platforms.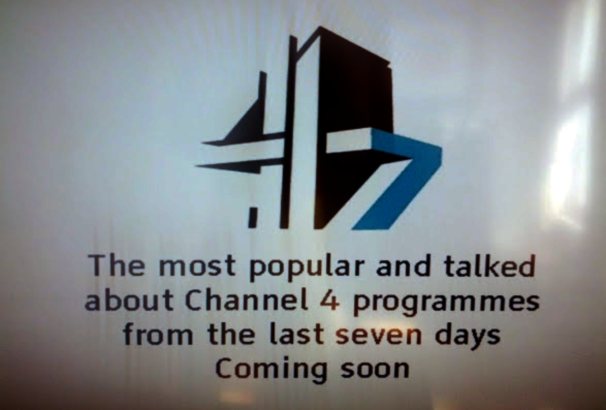 Comments
Sunday, 26 August 2012
M
Maurice Hayward
7:49 PM
Sutton Coldfield

Hello again......The bottom line is that EVERYTHING IS WORKING.
Perhaps I should use my age as an excuse (I am 70 years old).....but I tried everything to try and tune channel 47 into the Recorder...then as a last resort I went back again to the EASY SETUP OPTION....AND BINGO....this time it worked.
I felt that I had to let you know...as you have tried to help....Kind Regards Maurice Hayward

Maurice Hayward's 8 posts

Maurice Hayward: Thanks for taking the time to give an update regarding your Sony's problem, and I am pleased to hear that the situation has at last been rectified as there wasn't really any other options left.

Cheers / jb.

jb38's 7,179 posts
Tuesday, 11 September 2012

I watch the TPC on satellite at 9 degrees East and pick up the notes on your new channel is it beamed to South Africa

Alfred's 1 post
Tuesday, 7 May 2013

How can I stop 47 automatically recording programmes which I have previously recorded on channel 4. The 47 recording then takes precedence over other programmes I have set to record meaning I often lose them. This is very frustrating.

Mandy Lockley's 1 post

Mandy Lockley: What exactly is meant by 47? and what type or recording device do you have?

jb38's 7,179 posts
Tuesday, 20 August 2013

I had 4seven on Freeview on Channel 47 but when I retuned to get True & Drama, I lost 4seven and can't get it back.
I have ch. 46 (Challenge) and 48 (Food) but no 47.
I tried tuning in manually but I still can't get it back.
Can you help?

Ron's 1 post
Thursday, 22 August 2013

Ron: Have you tried doing a "first time installation"?

Briantist's 38,844 posts
Wednesday, 8 October 2014
G
Graham Gomersall-freeman
4:22 PM

Dear.sir.madam can you please tell me if you are going to show exeme wearther programs again yours sincerley

Graham Gomersall-freeman's 1 post
Select more comments
Your comment please