Switchover starts in Berkshire and North Hampshire

Brian Butterworth published on UK Free TV
This week sees the first stage of the digital television switchover for 483,600 homes in Berkshire and North Hampshire.

From 6am Wednesday 8th February 2012, you must perform a "first time installation" retune (sometimes "Factory Reset" or "Shipping Condition") on your Freeview box or television set if you use the Hannington full service Freeview transmitter.

This is because the old low power "multiplex 1" BBC service (on C50) will be replaced by the high power BBCA multiplex on the old analogue BBC TWO frequency, C45.

On Wednesday 8th February 2012 if you use the Aldbourne (6am), Alton (9am), Chisbury (6am), Hemdean (9am), Hurstbourne Tarrant (6am), Lambourn (12:30pm), The Bournes (noon), Tidworth (9am) relay transmitters you will be able to receive the BBC Freeview services (with the exception of HD) for the first time, and you will no longer be able to view BBC TWO on analogue.





You MAY find that old equipment will no longer work - see TVs and boxes that do not support the 8k-mode

Another common problem at switchover is the increase in signal from 10/20kW to 50kW will overload amplifiers and over-the-top aerial installations. If this is the case you will have to remove the booster or amplifier from the system, or perhaps fit an attenuator if you have no amplification. - see Freeview signals: too much of a good thing is bad for you.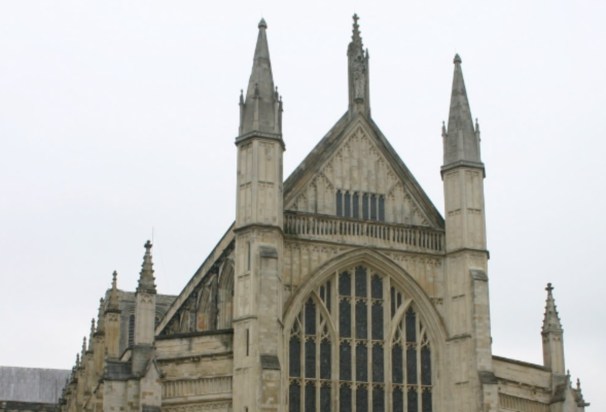 On Wednesday 22nd February 2012 will see the second stage of switchover, which provides the final Freeview configuration, including Freeview HD for all transmitters in this region.

On this date, you will need, once again, to do a "first time installation" as indicated above.

If you are over 75, you should already have been supplied new equipment by the Switchover Help Scheme.
Comments
Wednesday, 8 February 2012

The high power BBCA multiplex on the old analogue BBC TWO frequency, C45. Is it operating at 50kW immediately?

Adam's 1 post

Adam: Yes, that is correct.

Briantist's 38,844 posts
D
David
8:21 PM
Stockbridge

Hi - I've always received a great signal from Hannington. Following the switchover today, and a re-tune, my Sony picks up all channels, but my Wharfedale LCD 2010AF does not receive BBC1, 2, 3 or News. Is the BBCA Mux transmitting all channels now (8th Feb) or will that happen on the 22nd Feb?

David's 5 posts

David: BBCA is transmitting now.

Briantist's 38,844 posts
D
David
8:39 PM
Stockbridge

Thanks Briantist - I guessed so since I can received all channels on the BBCA mux on my Sony. On my Wharfedale, I can receive some channels such as BBC4 and CBeebies, but can't receive BBC1, BBC2, BBC3, CBBC, BBCNews etc. I'm obviously receiving the BBCA Mux on the Wharfedale. Any ideas what the problem could be? Thanks

David's 5 posts
D
David
9:58 PM
Stockbridge

Actually, looks like I could be getting BBC4, Cbeebies and the BBC Radio channels through Mux B .... So perhaps I've an issue with the BBCA Mux in general. I see it's transmitting at 50kW - I've unplugged my distribution amplifier and still no joy!

David's 5 posts
Thursday, 9 February 2012

David: How was your BBC TWO analogue before switchover started?

Briantist's 38,844 posts

David: Single frequency interference | ukfree.tv - independent free digital TV advice is a good place to look.

Briantist's 38,844 posts

Official Digital UK notice from yesterday.

Industry Update: Low level issue

4:30pm - 08 February 2012

This is an important update from Digital UK, the independent, not-for-profit organisation leading the process of digital TV switchover in the UK.

HANNINGTON TRANSMITTER: REPORTS OF NO BBC-A SERVICES FOR SOME

Following reports that some viewers served by the Hannington primary transmitter were having difficulty receiving BBC Freeview channels after retuning today

Arqiva engineers identified an issue at the transmitter and have undertaken work to restore services.

Any Hannington viewers that have not retuned since 3pm today and are still missing BBC Freeview channels are advised to retune now.

Further engineering work may be required but the mast operator will aim to ensure any disruption is kept to a minimum.

Matt's 21 posts

Briantist: sorry to be misleading however the images are not my own, they where taken by a user of another forum.

Matt's 21 posts
Select more comments
Your comment please