Local TV on Freeview - new Ofcom maps

Brian Butterworth published on UK Free TV
Here are the maps produced by Ofcom to show the local television on Freeview areas idenfitied in the Ofcom: Indicative locations for local television multiplexes - Initial technical assessment [pdf] document.

The maps are shown with the service covering most homes listed first, as on the Local TV on Freview - table of winners and loosers page.

Crystal Palace, Sutton Coldfield and Brierley Hill




Emley Moor and Beecroft Hill (relay), Winter Hill (southeast petal) and Saddleworth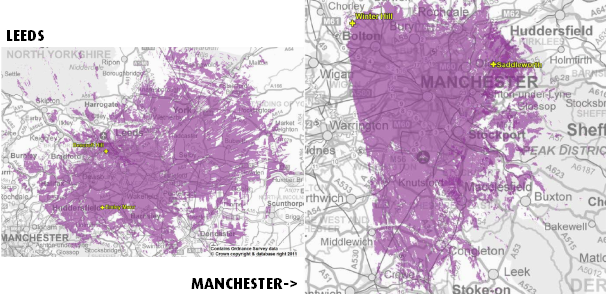 Fenham and Pontop Pike, Winter Hill (southwest petal) and Storeton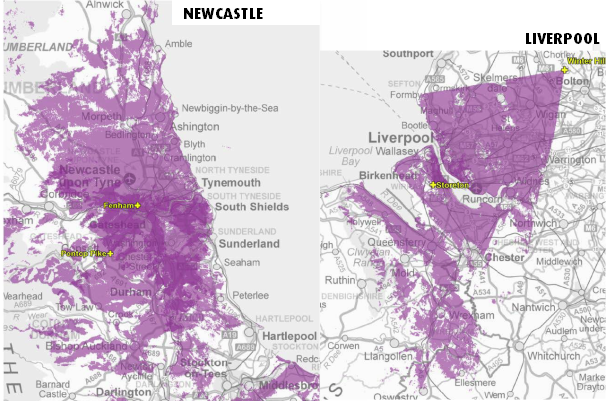 Black Hill (west petal), Craigkelly




Wenvoe, Black Hill (northeast petal)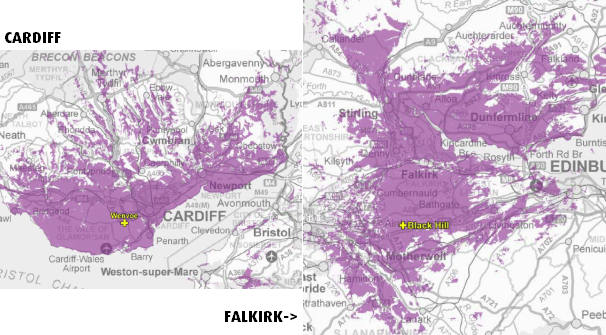 Rowridge, Angus and Tay Bridge (relay)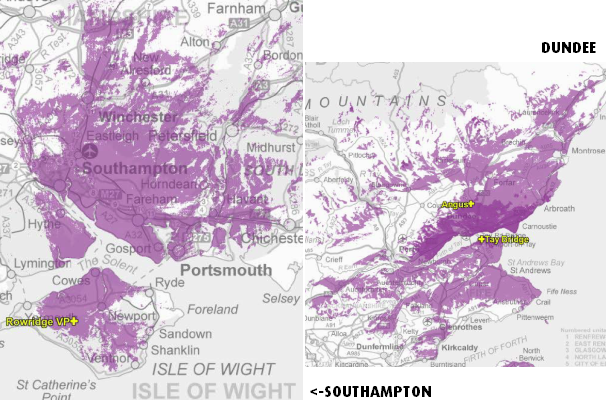 Bristol Kings Weston and Bristol Ilchester Crescent and Mendip, Hannington (northeast petal)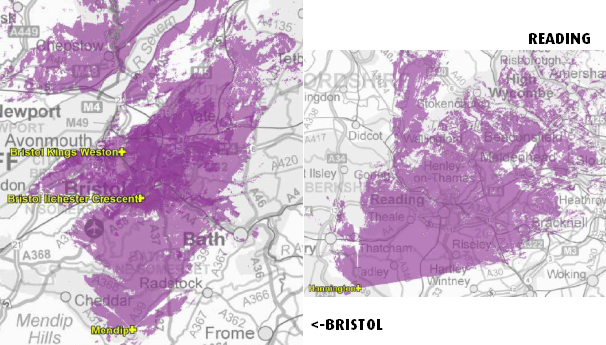 Winter Hill (northeast petal), Waltham and Nottingham



Bilsdale (north petal), Belmont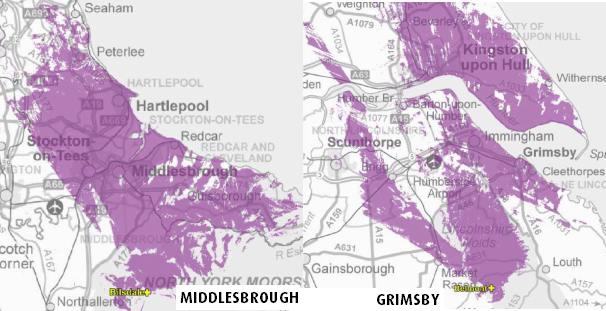 Divis, Bluebell Hill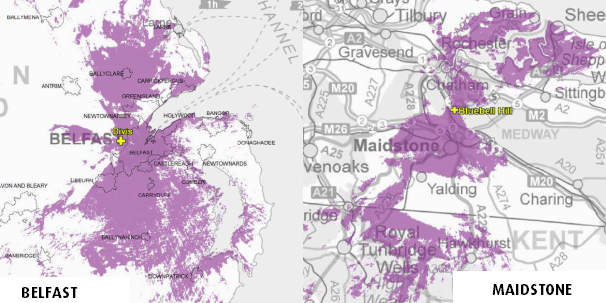 Sheffield, Guildford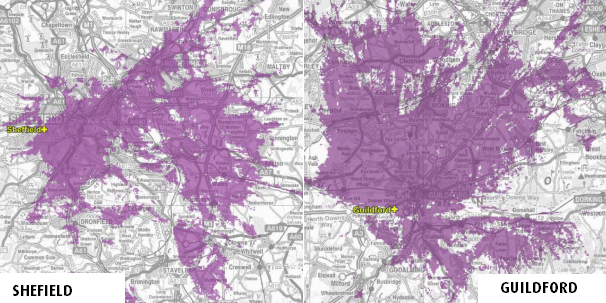 Darvel, Tacolneston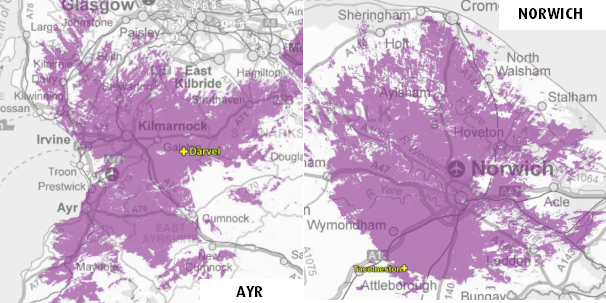 Whitehawk Hill, Fenton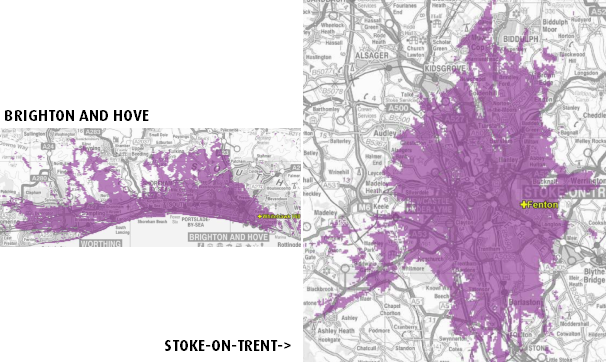 Bilsdale (south), Ridge Hill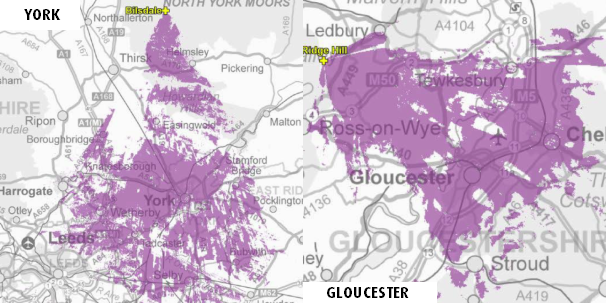 Lancaster, The Wrekin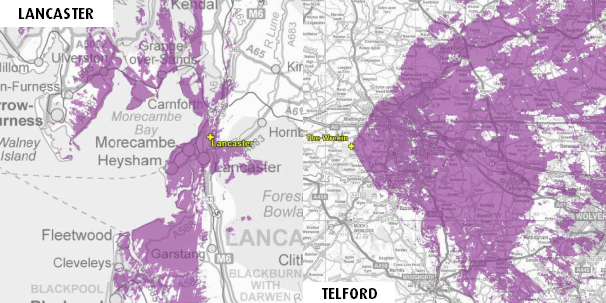 Durris, Pendle Forest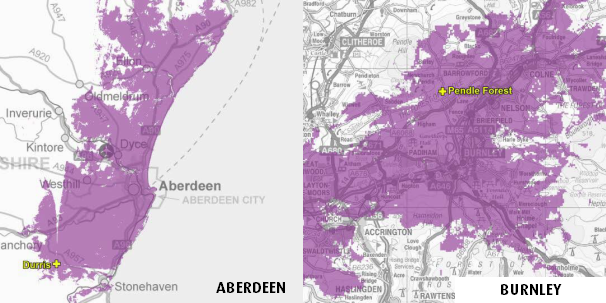 Caldbeck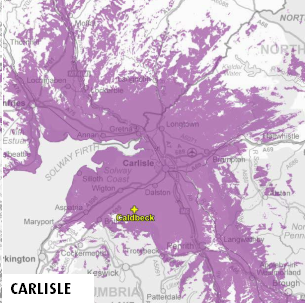 Reigate, Kilvey Hill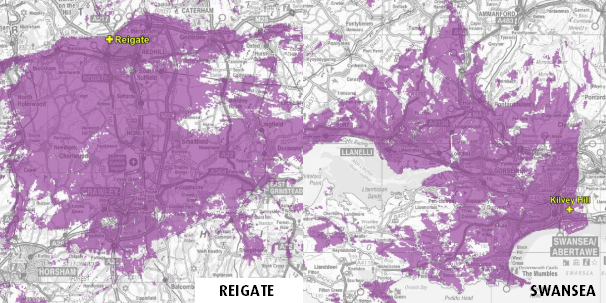 Hemel Hempstead, Oxford



Heathfield, Plympton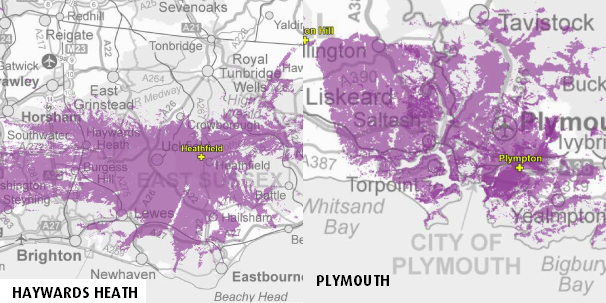 Moel-y-Parc, Hannington (southeast petal)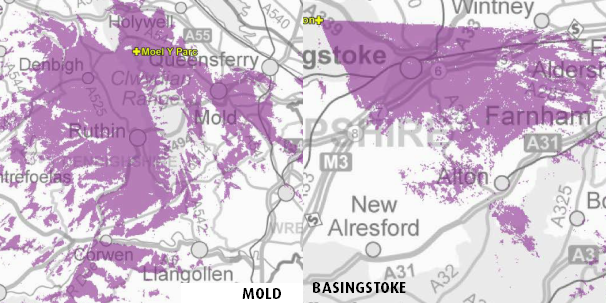 Madingley (Cambridge) (ex-C5), Bromsgrove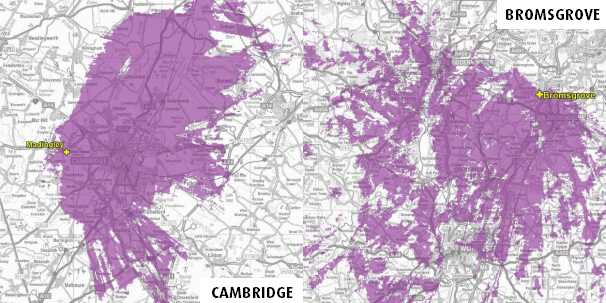 Luton, Keighley, Malvern, Rosemarkie, Lark Stoke, Sandy Heath, Tunbridge Wells, Limavady, Dover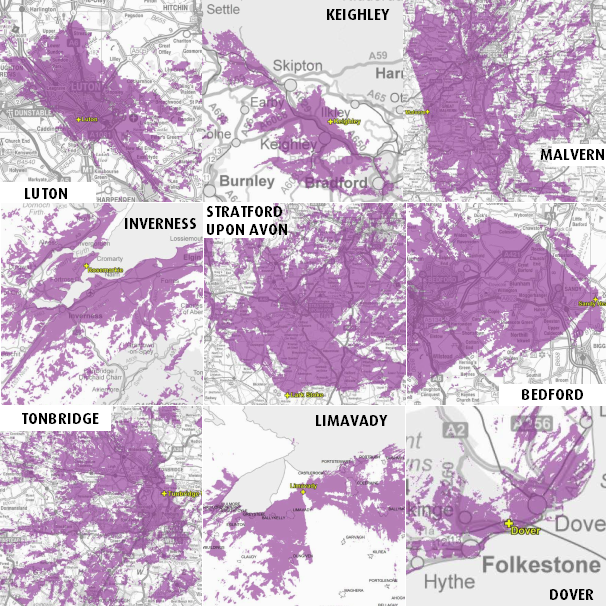 Carmel, Poole, Knockmore, Rosneath, The Wrekin (east), Ridge Hill (northeast), Olivers Mount, Salisbury, Londonderry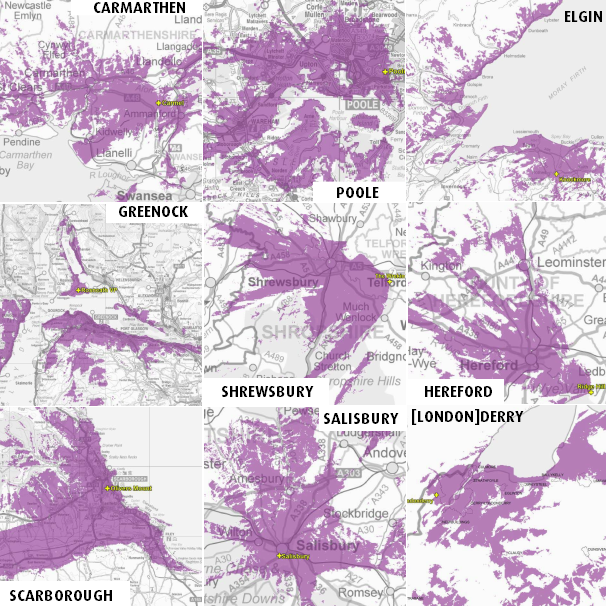 Kidderminster, Huntshaw Cross and Barnstaple (relay), Presely, Llanddona

Comments
Wednesday, 17 August 2011

The local service for Sheffield will be transmitted from the Sheffield relay, but most of Sheffield gets it's pictures from Emley Moor, Belmont, another local relay, even from distant Waltham or Bilsdale.

What about Sky/Freesat viewers?

I can't see sponsorship or support for a service which many won't be able to get, never mind want to watch!

Steve's 27 posts
Thursday, 18 August 2011

Steve: See How might a 10,000 pound a week local TV channel work? | ukfree.tv - independent free digital TV advice for details about cable and satellite.

Also, on Local TV on Freview - table of winners and loosers | ukfree.tv - independent free digital TV advice it shows that 63% of the target Sheffield area use that transmitter, so 36% use other Freeview masts.

Briantist's 38,844 posts
Saturday, 21 January 2012

We are limited to 11 channels plus 4 HD.
We live in the St Dogmaels Transmitter area.
Are they broadcasting more channels, such as Dave, etc?

John Titley's 2 posts

John Titley: The commercial channels only broadcast from the sites that they wish to. See here for an explanation:

Will there ever be more services on the Freeview Light transmitters? | ukfree.tv - independent free digital TV advice

Dave Lindsay's 5,724 posts
Thursday, 2 February 2012

We live right on the edge of west Oxford. We are having problems! Some days the TV works without them, but every 2-4 days the TV

will not - without the Freeview box being switched off between each change of action -

1 change programmes
2 change the sound level
3 record anything
4 once the programme guide is shown, enlarge to full size the 'actual programme showing' picture from its small size at the top right of the screen

We are understandably exasperated and totally fed up with this! What can we do to remedy the situation?

Can someone please help!

Thank you,

Jenny

Jenny's 1 post
Friday, 3 February 2012

Jenny: Sounds like you need a new Freeview box.

Briantist's 38,844 posts
Thursday, 9 February 2012

a local Brighton company has been assured that they will have coverage over whole of Brighton. I find this hard to believe when some parts are on a relay.

How will local channel work if areas are using main and relay transmitters.. surely if power is boosted relays won't be needed



jay's 92 posts

jay: Almost no-one uses the relay transmitters, in addition the service will be carried on cable and probably satellite too.

The relays are provided to fill in black-spots in reception caused by the terrain and to allow anyone who has an existing aerial pointing at them at switchover will continue to get the public services.

Briantist's 38,844 posts
Wednesday, 21 March 2012

Briefly we were able to view BBC South by choice on Freeview from Whitehawk. Now that is no longer available and we miss BBC South Local News from Southampton, although we want to be able to choose BBC South East local news on tv too.

Frazer Palmer's 4 posts

Frazer Palmer: From the first stage of switchover, Whitehawk Hill switched from being BBC South to BBC South East. This, apparently, also meant that the regional news programmes adjusted their coverage as well so that South East Today reports on Brighton. See here for an explanation:

Brighton transmitters will be in BBC South East from 7th March 2012 | ukfree.tv - independent free digital TV advice

Dave Lindsay's 5,724 posts
Select more comments
Your comment please